Scalecommander Sarkareth Kill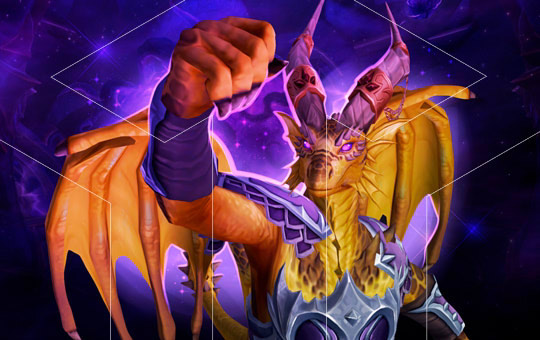 Scalecommander Sarkareth boost is a fast run to kill the last boss of Aberrus, the Shadowed Crucible raid in any mode - normal, heroic, or mythic. Experience the fight against the most loyal Neltharion's servant with no stress. Purchasing Scalecommander Sarkareth carry is a easy and smooth way to get Aberrus last boss kill, AotC achievement and some epic 424+ ilvl gear.
Scalecommander Sarkareth carries are done by top PvE raiding guilds. We offer over x10 run per day in normal and heroic difficulties. Check the closest Sarkareth kill in our calendar or contact our managers to book a spot.
Boost takes: ~30-40 minutes / Start time: Flexible schedule.
WoW Scalecommander Sarkareth boosting rewards:
Fast Scalecommander kill on any difficulty.
Ahead of the Curve: Scalecommander Sarkareth achievement for heroic.
Cutting Edge: Scalecommander Sarkareth FoS for the mythic kill.
Unique PvE title for defeating Sarkareth on mythic difficulty.
Chance to get 428 or 441 ilvl gear depending on difficulty.
Free selfplay option for Mythic: Scalecommander Sarkareth.
Chance to get Embodiment of the Hellforged (100% guaranteed with mythic kill).
FoS achievement is only obtainable before the release of the next raid tier. Please make sure to take a look at the requirements for this service before making a purchase.
Requirements:
fresh AtSC last boss cooldown for heroic Scalecommander kill;
fresh AtsC mythic raid cooldown for mythic Sarkareth carry;
no specific gear is required.
In case there are any additional requirements for a Scalecommander kill, we will update all the relevant information on this page.
WoW Sarkareth Bossfight
Scalecommander Sarkareth is the last boss of the second raid in the Dragonflight expansion. He is commander of the Sundered Flame, and one of five Dracthyr's scalecommanders. It is hard to tell what his plans in Neltharion's laboratory truly are, but it is clear that he won't go down with a fight.
Let's sum up all we know about the last boss of AtSC so far:
Sarkareth will most likely play a key role in the storyline for Dragonflight.
The fight is going to be a huge visual spectacle.
Possible appearance of Wrathion himself.
Now that you know more about this fight, let's see how you can buy carry services for Sarkareth boss kill.
Scalecommander Sarkareth Boosting in AtSC raid
If you want to get your hands on some amazing Sarkareth loot, achievements, and other rewards, but don't have enough time to invest in raiding - we've got you covered. Experience the final fight of the Embers of Neltharion in a stress-free atmosphere with our Aberrus last boss carry service. No need to get exhausted over wiping or the team's performance when your team is one of the best raiding guilds in the game.
Our Scalecommander boost will help you to:
get Sarkareth AotC in the first weeks of the raid's release;
defeat the last boss of the AtSC raid with a professional guild;
forget about stress related to high-end raiding;
have fun killing the last boss of Aberrus;
save hours of your gaming time;
get cool rewards and achievements.
Loot from Sarkareth Boss Fight
With our quick Scalecommander service, you can get the best equipment at the start of Embers of Neltharion. Here is an approximation of the item level of gear from this boss on various difficulties.
Normal Sarkareth run - 415 ilvl;
Heroic Sarkareth run - 428 ilvl;
Mythic Sarkareth run - 441 ilvl.
Sarkareth carries are done with group loot. However, you can add an armor type priority option when ordering a full Aberrus run. You will be getting much more loot this way. Our services will help you get a competitive advantage in the early days of the raid's release!
If you have any questions regarding Scalecommander kill or want to add something extra to your service, don't hesitate to reach out. You can find us on live chat, Discord, or Skype. Our customer service team is available 24/7 and is always ready to assist!