Reins of the Grey Riding Camel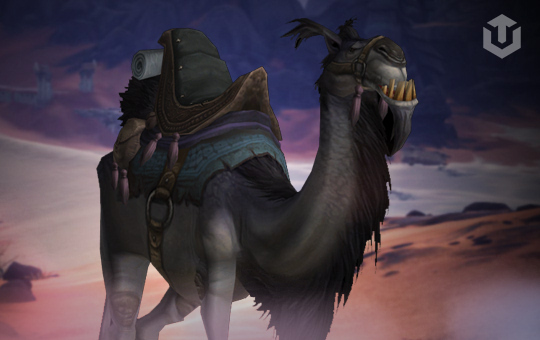 Grey Riding Camel mount boost is an easy and fast way to save your time and get one of the rarest mounts in WoW. Mount was added in Cataclysm expansion and still remains rare in-game. You will also get the Scourer of the Eternal Sands achievement and Camel-Hoarder title.
Reins of the Grey Riding camel are obtained by clicking on the proper small Mysterious camel figurine which randomly spawns in Uldum location. Upon clicking on the statue your character will be teleported to a special zone with elite NPC Dormus the Camel-Hoarder which 100% drops the mount.
Grey Riding Camel carry includes:
Rare epic mount – Reins of the Grey Riding Camel.
FoS achievement Scourer of the Eternal Sands.
the Camel-Hoarder title.
100% done by hands via camping and realm-hopping in Uldum.
VPN security for account safety.
Boost ETA: 1-4 days.
The duration of the service may vary and mostly depends on luck with the correct spawn.
Please note, Mysterious Camel Figurine spawn rate is very unpredictable and low, so we will need to use your account a lot during the service. Additional mounts further increase the delivery time.
Requirements:
We don't ask your secret question, so your account will be protected from theft.