Mag'har Orcs Allied Race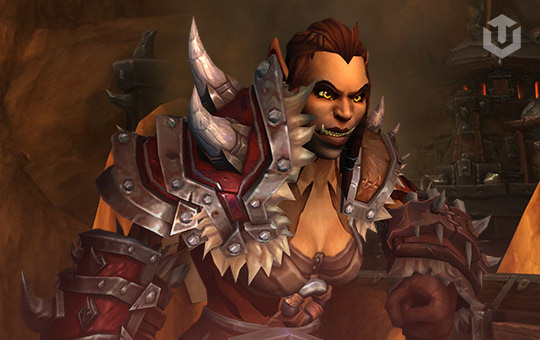 Mag'har Orc boost is a service to help players unlock this allied race by finishing all the requirements added in Dragonflight patch 10.1.5. Mag'har Orcs unlocking boost also gives access to all other allied races available in WoW.
Mag'har Orc unlocking service will help you with getting this allied race in the shortest time. Forget about having to grind anything, as we can do it for you. Mag'har Orcs is one of the first races that was added to WoW. They've been introduced in the Battle for Azeroth expansion, and are only available for players of the Horde faction.
Start time: 15 minutes / Boost takes: 2-3 hours.
WoW Mag'har Orc unlocking includes:
1-40 character leveling.
Mag'har Orc allied race unlocked.
Mag'har Direwolf epic ground mount.

Additional option:

unlock all allied races.
Before buying Mag'har Orcs allied race in WoW, please make sure to take a look at some basic requirements for this service.
Requirements:
new character;
available for the Alliance side only.
How to Unlock Mag'har Orcs
The process of unlocking the Mag'har Orc allied race has been significantly simplified in the Dragonflight patch 10.1.5. Now, players only need to reach level 40 on any character and complete Mag'har Orcs short story to gain access to the Mag'har orc race. All previous requirements have been completely removed, making it more accessible to players who wish to do it themselves or are curious about the process.
After buying Mag'har Orcs unlock service you might be wondering which classes you will be able to play. We have compiled a list of them for your convenience.
Mag'har Orcs available classes:
Death Knight.
Shaman.
Hunter.
Mage.
Priest.
Rogue.
Monk.
Warrior.
Another point of interest for many players is the unique abilities of this allied race. Those abilities are Open Skies, Savage Blood, and Sympathetic Vigor, with the active ability being Ancestral Call.
If you have any questions about Mag'har Orcs unlock boost, or want to add something to the service (leveling a newly made Mag'har Orc, for example), don't hesitate to reach out. Our customer support is available 24/7 and is always ready to assist. Enhance your WoW collection together with Boosthive!