Lizi's Reins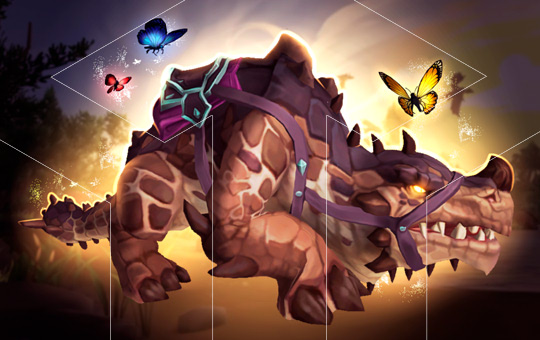 Lizi's Reins mount is obtained from a five day-turn in quest in Ohn'ahran Plains. However, there are few pre-requisites that also must be completed. And those are quite boring and tedious. That's why buying Lizi's Reins might be a good idea for everybody who wants to get this mount without wasting lots of hours.
Lizi's Reins look like kodo, but dinosaur! It is a ground mount which can still be useful on some places on Dragon Isles. Use our Lizi's Reins boosting service if you want to add it into your mount collection. This service includes all the steps to unlocking this rideable beast.
WoW Lizi's Reins boost rewards:
Lizi's Reins mount.
Maruuk Centaur renown lvl 9.
Initiate's Day questline completed.
To Tame A Thunderspine daily quests completed.
Boost takes: 5 days.
Taming questline takes exactly 5-days and there are no ways to make it faster. That affects the duration of this service. If you decide to buy Lizi's Reins mount, please check the minimal requirements of this service.
Requirements:
70 level;
Ohn'a'Roll achievement completed;
this service is piloted only.
How to get Lizi's Reins?
Some players might want to obtain this mount on their own. It is definitely possible to do so if you prefer solo content mixed with some boring questing. Here is a quick Lizi's Reins guide:
Reach level 70 and finish Ohn'a'Roll achievement.
Complete Initiate's Day step from Sojourner of Ohn'ahran Plains.
Reach renown 9 with Maruuk Centaur rep by doing daily/weekly quests.
Talk with Initiate Radiya to start 5-day turn-in quest.
After finishing To Tame A Thunderspine quest for 5 days, you will get the mount.
It doesn't sound quite hard to get, but still it is boring and tedious process. For those who prefer other in-game activities, buying Lizi's Reins mount might be a good idea. Feel free to contact us in online-chat, Skype, or Discord in case you have any questions. We also offer many other mounts for sale too!