BFA Glory of the Wartorn Hero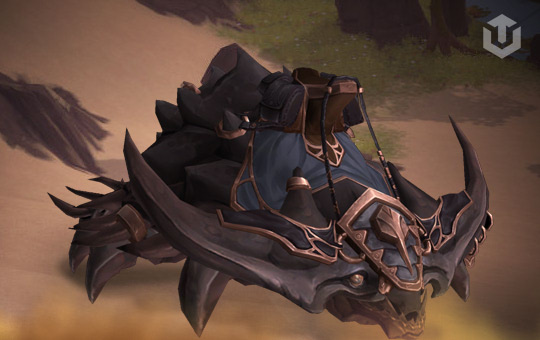 The Glory of the Wartorn Hero boost is a run through all 10 Battle for Azeroth dungeons on the mythic difficulty mode with the completion of 27 achievements that are required for the Glory of Wartorn Hero meta-achievement. The main reward for completing this meta-achievement is an epic ground mount - Obsidian Krolusk. To this day, this mount has only been obtained by 3% of players and is considered to be very rare.
Much like many other glories, this one includes a ton of different things to tackle, and most of them require teamwork. Being legacy content, BFA dungeons don't attract many people nowadays, and thus it might be difficult to find a team willing to go for the achievement. Our Glory of the Wartorn Hero solves this issue and provides a fast and easy way to get the Obsidian Krolusk.
WoW Glory of the Wartorn carry includes:
Glory of the Wartorn Hero meta-achievement.
Reins of the Obsidian Krolusk epic ground mount.
305 achievement points.
Battle for Azeroth Dungeon Hero meta-achievement.
Boost takes: ~1-2 days.
We offer Glory of the Wartorn Hero for sale to all players, however, please make sure to read the basic requirements for the service before making a purchase.
Requirements:
level 60+;
no specific gear requirements;
following the team's instructions if you go self-play.
For players who decided to pick the piloted option, a live stream of the run is available. However, it has to be requested before the boost starts. If you've picked the selfplay option, you might be relieved to know that there is no need to learn all the strategies, as our team will explain everything as the run goes.
Obsidian Krolusk Mount Boost
If you decide to buy Glory of the Wartorn Hero boosting services, the main reward that you can look for is the Obsidian Krolusk epic mount. Even to this day it's extremely rare and has been obtained by just 3% of the player base. Apart from the mount, you can expect to unlock the following achievements:
| | |
| --- | --- |
| Dungeon | Achievements |
| Atal'Dazar | |
| Freehold | |
| Waycrest Manor | |
| Shrine of the Storm | |
| The Underrot | |
| Temple of Sethraliss | |
| Tol Dagor | |
| The MOTHERLODE!! | |
| King's Rest | |
If you want to learn more about Glory of the Wartorn Hero boosting services or want to add something to your order, please reach out to us. You can find us via online chat, Discord, or Skype 24/7, even during the holidays.