Fathom Dweller Mount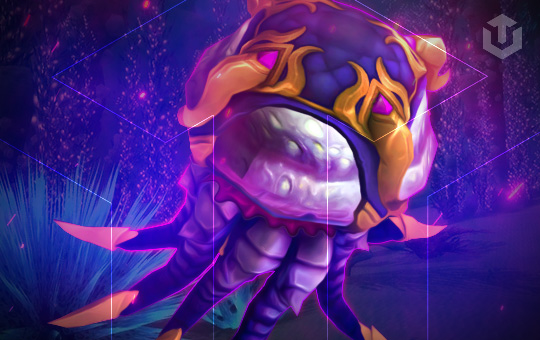 Fathom Dweller is a unique water-only mount of World of Warcraft. It has been added back in the Legion as a reward for a rare world quest and still available for unlocking. Buying Fathom Dweller would save you time completing the lengthy questline and still allow you to add this awesome mount into your collection.
Fathom Dweller boost includes the following rewards.
Fathom Dweller mount obtained.
All the pre-quests and the final World Quest completed.
Possibility to get Hungering Claw pet if it would be a reward for the quest.
All loot and resources farmed during the carry.
Please note if the quest reward is Hungering Claw then we will need to make another attempt to get the Fathom Dweller mount from the summoned boss next week.
Boost takes: 1 day (depends on the World quest).
Important: Fathom Dweller is a reward from DANGER: Kosumoth the Hungering world quest in Legion. This quest has a random reward that rotates every 2 weeks, so the boost may take some time for the mount reward to appear.
There are very few requirements for this type of boosting service as it is part of the past expansion, however, there are some basic ones that you will need to take into consideration.
Requirements:
level 50;
this boost can only be done in piloted mode.
Is Fathom Dweller for Sale in Shadowlands?
Absolutely, yes! Although this unique mount, that increases your underwater traveling speed was introduced back in Legion, it is still obtainable in Shadowlands. With some luck and some time on your hands, you can complete the full chain of boring activities and finally summon the World Quest boss which might drop the mount.
Or else you can get the Fathom Dweller boosting service that we offer for sale here at Boosthive and enjoy your free time while our professional carry team will perform all that and get you that cool-looking jellyfish mount.
The second option has its own advantages, such as:
professional fast and efficient boost;
lots of time saved;
one of the best price on the market;
manual and time-proven carry methods;
100% guarantee on order completion.
So why you are still looking for answers on how to get Fathom Dweller in Shadowlands? When you already have your answer. Biting it from us is the fastest and the least stressful option. If you are still unsure or have any questions, feel free to contact our 24/7 available customer support managers who would gladly help you in any way possible.