Duskwing Ohuna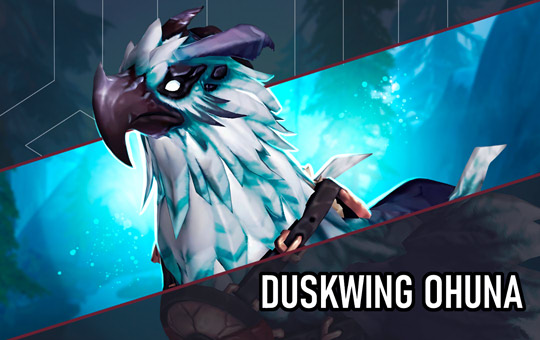 WoW Duskwing Ohuna is a new mount that is purchased from Celestine of the Harvest vendor for x1000 Dreamsurge Coalescence. It was added in Dragonflight patch 10.1.7 and looks like a recolored model of Ohn'ahra. We offer Duskwing Ohuna for sale for all collectors who want to get this flying mount without wasting time on Dreamsurges.
Start time: 20-30 minutes / Boost takes: 4-5 hours.
WoW Duskwing Ohuna mount boost includes:
Epic flying mount - Duskwing Ohuna.
1'000 Dreamsurge Coalescence.
Multiple Dreamsurge events completed.
Chance to get other rewards (Shadowflame Crests, Flightstones or catch-up 402 gear).
You can buy Duskwing Ohuna mount on both EU & US service. This service will take just a few hours. But your account won't be occupied 100% of the time, because this boost can be done when you're not playing (f.e. at night time). Before purchasing Duskwing Ohuna, please check the basic requirements.
Requirements:
70 level;
this service is piloted.
We always use VPN software for account safety and never ask a secret question, so your account will be protected from theft.
How it works
Our service is designed to be user-friendly, enabling you to save a significant amount of time compared to personally acquiring Duskwing Ohuna mount. Here's a brief step-by-step breakdown of the entire boosting process:
Proceed to the checkout to confirm your order.
Upon completing the payment, provide us with your character details and VPN information.
Our manager will reach out to you within 5-7 minutes after purchasing Duskwing Ohuna boost.
We'll collaborate to establish a convenient schedule, and the boosting will start at the agreed time.
Our team will efficiently accumulate the necessary currency from Dreamsurges and buy the mount from the vendor.
Once the service concludes, you'll find Duskwing Ohuna mount added to your collection.
It's this simple. For questions about Duskwing Ohuna mount boosting or custom requests, reach out to our 24/7 experts on online chat or Discord. We're here to help and make your gaming experience much better.