WoW Dreamsurges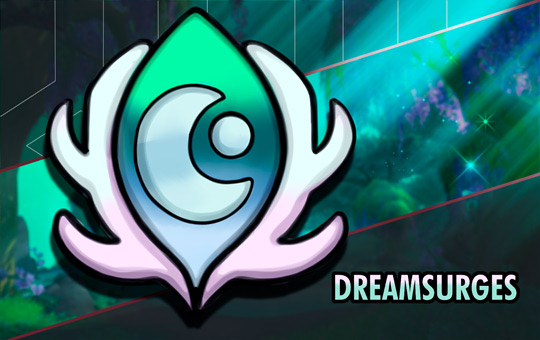 WoW Dreamsurges boosting is a quick service to complete a chosen amount of new open-world events added in Dragonflight patch 10.1.7. Dreamsurge will take over one of the 4 zones on the Dragon Isles every single week. This event is used to loot catch-up gear and several cosmetic items that our Dreamsurge farm service will help you to get.
Dreamsurge event boost is perfect for getting catch-up gear, few collectible items and even leveling. While Dreamsurge is active there will be a lot of new world quests, new currency and empowered rares available in that specific zone. We provide various ways to organize your Dreamsurges farming: feel free to choose what is best for you.
Start time: 20-30 minutes / Boost takes: 20-30 minutes.
WoW Dreamsurges boost includes:
Chosen activities completed in Dreamsurge area.
Additional rewards that can drop from Dreamsurges (random chance):

catch-up gear;
collectibles;
Shadowflame Crests;
some Flightstones.

Dreamsurge Coalescence currency from all Dreamsurges activities.
Chance to get Charred Elemental Remains (used to create a mount).
Note: While Dreamsurge is active, there will be 25% experience buff in that zone for the whole week. So our Dreamsurge grinding service can also be used to quickly power level your alts in Dragonflight.
Requirements:
level 60+ character;
this service is piloted;
Dragonriding unlocked.
WoW Dreamsurges Farm Options
There are a lot of activities available in the zone while Dreamsurge is active. We provide various way to grind everything or even level up your character with +25% experience zone buff. Here is the list of Dreamsurge boost options:
Hourly farm - we will complete WQs, kill empowered rares, gather green orbs and finish all Major Waking Portals that spawn every 30 minutes. Choose any number of hours we will deal with everything. This option is also perfect in case you want to level up your character a bit.
Major Waking Portals - these portals are available every 30 minutes. We will log in to complete the event that also rewards with Dreamsurge Coalescence, catch-up gear and some Charred Elemental Remains.
If you need more details before buying Dreamsurge events service or want to add something to your order, feel free to contact us anytime. We provide 24/7 support through live chat and Discord.