Wind Rider Cub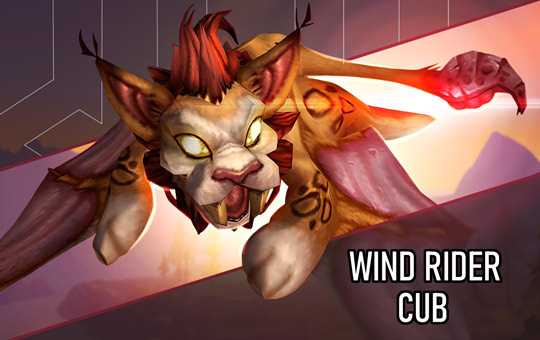 Purchase Wind Rider Cub to receive a rare battle pet that was exclusively bundled with a plushie in the Blizzard store all the way back in 2010. This makes this pet exceptionally hard to obtain nowadays. But don't worry as you can still buy Wind Rider Cub here at Boosthive.
Our fair prices are perfect for buying a Wind Rider Cub. Now is the perfect time to purchase this pet before its value goes up in the coming years. Owning this pet would be a great addition to any WoW collection.
Delivery time: ~2 hours.
You will receive:
Rare battle pet - Wind Rider Cub.
Secure and protected transaction.
Before you buy Wind Rider Cub, please make sure to take a quick look at the basic requirements for this service.
Requirements:
EU servers only;
this service is piloted.
Wind Rider Cub FAQ
If you want to purchase a Wind Rider Cub but are unsure about the process, we've got you covered! We have a detailed step-by-step guide to assist you. Here is a breakdown of the process.
How it works:
Ensure you are playing on EU realms.
Proceed to the checkout page.
Complete the payment and provide your contact information.
Our manager will contact you in 3-7 minutes to confirm all details.
Using a ONE-TIME digit code on your account, we will redeem the item.
Learn the pet, and it will become accessible to all characters on your account.
That's it! In no time at all you can buy a Wind Rider Cub pet that came with the plushie of the same name! If you have any questions about buying Wind Rider Cub, our live support team is available 24/7. You can reach out to us via online chat, Discord, and Skype. We are always ready to assist and provide answers to any questions you might have. Enjoy your WoW collection more with Wind Rider Cub from Boosthive!