WoW Superbloom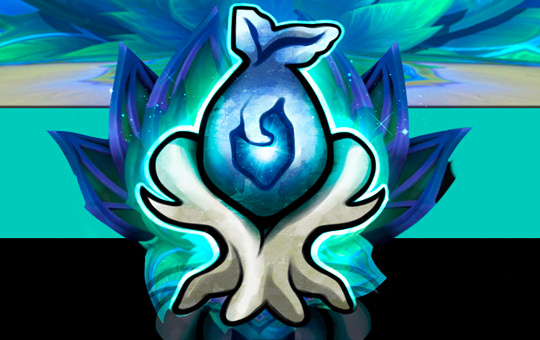 Want to buy Superbloom event boost in WoW? In the Guardians of the Dream patch, players were introduced to numerous activities, including the Superbloom Event, where you can obtain many pets and mounts.
The Superbloom Event runs every hour, during which players are tasked with various activities rewarded with special currency. You can plant plants, weed, defend areas from enemies, complete local quests, and we offer you not to waste time on tedious activities and purchase a Superbloom grind at Boosthive.
Start time: 20-30 minutes / Boost takes: 1+ hour.
WoW Superbloom boost includes:
A specified number of Superbloom events completed.
An amount of Emerald Dewdrops currency for planting.
At least one Small Dreamseed, Plump Dreamseed or Gigantic Dreamseed from every event.
Chance to get Drakewatcher Manuscripts & back transmogs.
Additionally, you can specify that we participate in the Emerald Frenzy and Emerald Bounty events for more rewards.
Additional options:
Emerald Frenzy event - additionally we will also complete the chosen number Emerald Frenzy events thus getting even more Emerald Dewdrops & Dreamseeds for you.
Planting Dreamseeds - we will also plant chosen number of Dreamseeds and collect the bouties to get some Dream Wardens reputation, crafting reagents, Dream Crests, transmogs or event mounts.
Requirements:
level 70;
this service is piloted only.
WoW Superbloom Farm Options
We offer you to have our boosters participate in the Emerald Frenzy and Emerald Bounty events.
Emerald Frenzy is an event that takes place during the Superbloom event, affecting a specific area in the game world where enemies become infused with the wild nature, and players can earn additional rewards, including Emerald Dewdrops.
Additionally, Emerald Bounty allows you to find small patches of dirt where you can plant Dreamseeds. By warding off pests and tending to the plant, you can nurture it and receive rewards based on your activity during its growth.
How Does Superbloom Event Boosting work?
Pick the desired option and number of events (with slider) and proceed to checkout.
Finalize the order and write down all contact information.
We'll get in touch with you through live chat or email. Feel free to ask any questions.
The booster will either pilot your character or, if you prefer not to share your account, you can choose Remote Control.
Our players will complete the Superbloom event as many times as you've ordered.
We'll keep you informed once the Superbloom boost is done.
To use Seedbloom, simply locate the event vendors in the event zone.
Superbloom Rewards
Players interested in participating in the new Superbloom event will be delighted to earn numerous rewards for simple yet repetitive actions. You can obtain items to empower your character and a variety of cosmetic items, as well as mounts and pets.
Finishing the Superbloom event gets you cool stuff like Emerald Dewdrop currency, gear (different types depending on your class), Dreamseeds in various sizes, Drake Crests, Drakewatcher Manuscripts, and you'll earn reputation with the Dream Wardens.
Here are some examples of rewards among the mounts and pets that you can obtain during Planting Dreamseeds event:
Superbloom Boosts: Convenient
You can be confident that Boosthive is the best place to order Superbloom event farming services, and here's why:
Our boosters can work with your schedule, making sure the event is completed at a time that suits you.
You can stay updated on your progress by reaching out to our 24/7 support agents. Just drop them a message anytime.
You don't need to spend your own time on boring, repetitive content for hours.
You can quickly obtain all the rewards you need without any effort on your part.
Our players are World of Warcraft experts, so you don't have to worry about things going wrong or taking longer than necessary.
We don't use bots to play your character. We are committed to fair play and provide our services live, ensuring the safety of your account.
If you need more details before buying Superbloom events service or want to add something to your order, feel free to contact us anytime. We provide 24/7 support through live chat and Discord.