Sanctum of Domination Transmog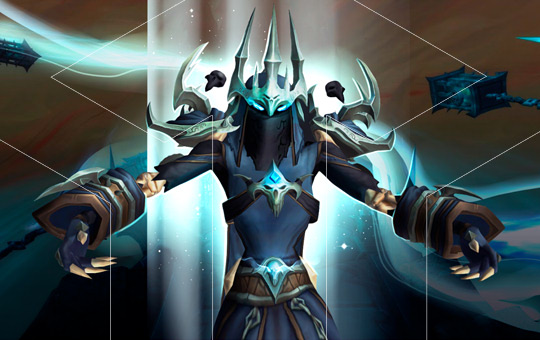 Sanctum of Domination is one of the three raids in the Shadowlands expansion of WoW. All of them drop beautiful and unique transmog sets. Sanctum of Domination transmog boost is here to help players with obtaining it. With Shadowlands being a recent expansion, it is still very difficult to complete on Mythic difficulty, and nigh impossible to do so alone.
SoD transmog farm will ensure that you get your desired set in the shortest time possible. No need to look for a team and waste your time learning strategies of an old raid, when we can take care of everything for you.
Sanctum of Domination tmog boost includes:
Full SoD transmog set from chosen difficulty.
Various raid achievements.
A bunch of loot and gold obtained via runs.
Boost takes: ~3-4 weeks.
If you want to buy Sanctum of Domination tmog set boost, please make sure to take a quick look at the basic requirements for this service first.
Requirements:
level 70;
no specific gear is required;
this is a piloted service.
Multiple resets might be required in order to farm the full SoD transmog set. We will continue Sanctum transmog each week until you get everything.
Sanctum of Domination Transmog for Sale
SoD tmog farm is simple and easy to get. After you buy Sanctum transmog farm our customer support team will contact you within minutes. We will specify a convenient time for the service and assemble a fully geared team to start performing your runs.
This way you can be sure that the Sanctum of Domination transmog boost won't interrupt your gaming sessions, as well as the fact that you don't need a fully geared character yourself. Our team will take care of everything for you! If you have several high-level characters of the same class, we will perform runs on all of them to speed up the service completion time.
SoD Transmog Sets Boosting
Before you buy Sanctum of Domination transmogrification sets you might be interested in looking at them and deciding if they are actually worth it, or if you want to pick something else instead. Here is a list of mythic transmog sets from SoD, however, we also offer sets from other difficulties as well.
Sanctum of Domination transmog sets are:
| | |
| --- | --- |
| Class | Sanctum of Domination Transmog Set |
| Death Knight, Paladin, Warrior | |
| Hunter, Shaman | |
| Demon Hunter, Druid, Rogue, Monk | |
| Mage, Warlock, Priest | |
If you want to ask any questions regarding SoD transmog runs or want to add something extra to this service - don't hesitate to reach out! Our customer service team is available 24/7 and is always ready to assist. Simply contact us via live chat, Discord, or Skype. Expand your WoW collection today together with Boosthive!