Lost Ark Guardian Raid Boost
Guardian raids boost in Lost Ark is a very popular service for obtaining great rewards. Despite being the entry difficulty, Guardian raids are still providing players with a decent level of challenge in comparison to the majority of other content in Lost Ark. Designed to be played by high-level and high-skilled individuals, it pushes players out of their comfort zone to provide them with powerful opponents and great rewards. Players only have 20 minutes in order to dispatch a boss in a Guardian raid, meaning that every second counts. What makes it even more difficult is the fact that Guardian raids are capped at 2 completions per character in a week. This creates a situation where it becomes difficult to train and learn boss patterns and behaviors. Our Lost Ark Guardian raid carry services help with overcoming such challenges and receive valuable rewards.
Lost Ark Guardian Raid Rewards
People interested in getting a Guardian raid boost in Lost Ark will be happy to know that they would receive valuable items for a raid completion. Let's take a look at the item level of the gear provided by each Guardian raid tier.
| | |
| --- | --- |
| Boss/Gear Tier | Item Level of Rewards |
| 1 | 320-420 |
| 2 | 460-580 |
| 3 | 802-920 |
| 4 | 960-1080 |
| 5 | 1302-1385 |
In order to move to the next Tier of Guardian raids, you need to finish off all of the bosses in the current tier you are at. This is time-consuming and requires a lot of effort. That is why the decision to buy a Lost Ark Guardian raid will save players' time and will allow them to enjoy higher-level rewards much quicker than normal.
Lost Ark Guardian Bosses List
There are many bosses that you can dispatch to receive appropriate rewards. Our Lost Ark Guardian raids carry service provides players with the ability to choose any of the ones that are currently presented in the game. Let's take a look at some of the bosses from Lost Ark Guardian raids.
Tier 1 Guardian Bosses:
Ur'nil, Lumerus, Icy Legoros, Vertus.
Tier 2 Guardian Bosses:
Chromanium, Nacrasena, Flame fox Yoho, Tytalos.
Tier 3 Guardian Bosses:
Dark Legoros, Helgaia, Calventus, Achates.
Tier 4 Guardian Bosses:
Frost Helgaia, Lava Chromanium, Levanos, Alberhastic.
Tier 5 Guardian Bosses:
Armored Nacrasena, Igrexion, Night Fox Yoho, Velganos.
As you can see there are plenty of bosses to get sweet rewards from with our Lost Ark Guardian raids boosting services. Characters of any item-level range will find something that will suit them in this vast number of encounters. Tier 5 bosses are the hardest Guardian raids in Lost Ark, and yield appropriately great rewards as a result.
How Does Guardian Raid Boost Works?
If you are looking to get a Lost Ark's Guardian raids carry, then you will be pleasantly surprised to learn that the whole process of receiving such service is really simple. All you have to do is pick which boss you would like our team to take down, and proceed to the checkout. Our customer support manager will contact you shortly to answer any questions or receive additional requests for the service if there are any. That's it! Takes less than a couple of minutes and requires no effort at all. You will be contacted in 3-5 minutes no matter what time it is, since our customer support works 27 hours, 7 days a week. With teams of professional players in charge, any service can be completed in the shortest time possible, with maximum efficiency. Get your professional Lost Ark Raid service today, to see just how efficient and fast it is!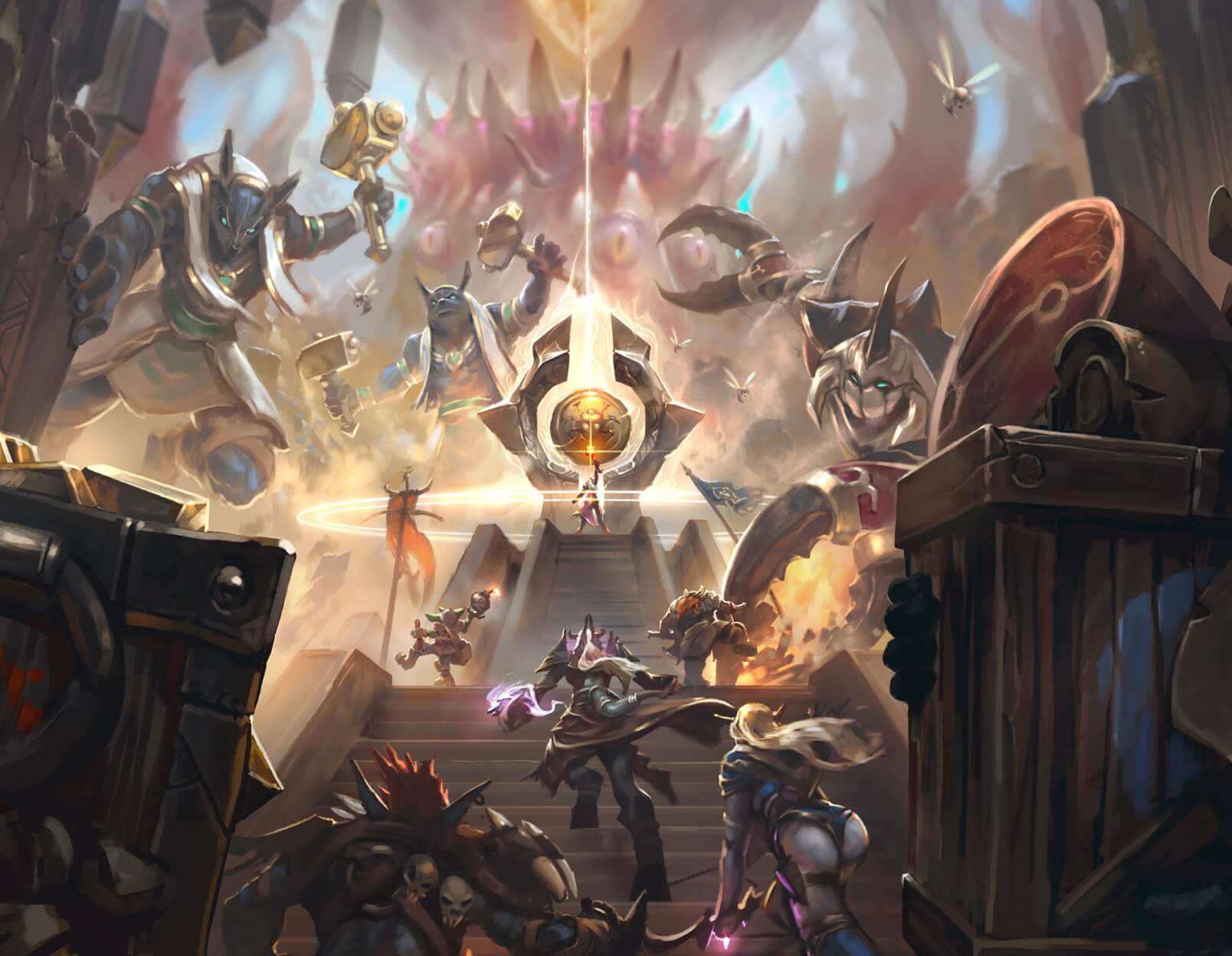 Core Principles
Why Choose Us?
We are constantly improving our services to deliver mind-blowing experiences to our customers for every order, every day
---
completed orders
and counting…
Rated 5 Stars
On REVIEWS.io
Check out our reviews on REVIEWS.io, an independent reviews platform. All reviews are genuine and published in real time.
Read customer reviews
We are online NOW and 24/7
We will contact you and start working on your order within 7 minutes
Only game experts on our team
Every manager, even the owner, has successfully personally completed over 300 orders
We only use safe and time-proven methods
P.S. We'd better miss a $10,000 sale, than risk your account