Lumerus Guardian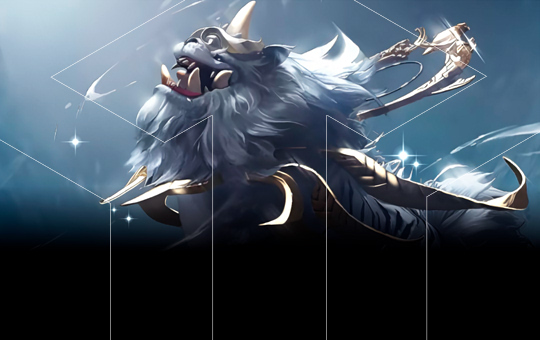 Lumerus carry can be helpful for people who can't play this fight consistently, and also for people who think that it is easy, and don't want to spend their time on it. Lumerus drops excellent rewards for players with an item level of 340 or slightly higher. Guardian Lumerus raid boost is designed for both types of people as it allows them to enjoy the reward without having to go through the stress of killing Lumerus personally. Each guardian can be killed only a limited number of times during the week, and it means that our service helps players with getting all the weekly rewards without any stress.
Lost Ark Lumerus boosting service includes:
The chosen number of Lumerus Guardian raids completed.
Chance to get: Ability stones, special Guardian card, class engraving & Ability stone.
Some accessories.
Rare crafting materials.
Stream (additional option).
Boost takes: 20-30 mins/kill.
Before buying Guardian Lumerus kill, please have a look at the basic requirements. Only max-level characters with a certain minimal gear can get to the boss.
Requirements:
50 level;
340+ item level;
this service is piloted only;
Guardian Raid Qualifications Certificate quest completed.
How to Buy Lumerus Guardian Raid Carry
The process of getting a Lumerus kill carry is rather simple. All you need to do is to decide on the number of Lumerus kills you need, and then wait for our manager to get in touch with you for additional information. Guardian raid boosting services are always scheduled, so they don't interrupt your gameplay. Customer support managers will also answer any of the questions that you might have. And just like that, it is done. Rewards from guardian Lumerus raid boosting are yours for taking. Let's recap the whole procedure step-by-step:
Read the description of the service, as well as its requirements.
Proceed to the checkout to finalize your order.
Wait 5-7 minutes for a customer support agent to contact you.
We will clarify some details and set everything up for the service.
Enjoy the quick and easy Lumerus guardian raid boost.
As you can see it takes a small amount of time and effort to purchase this service.
Lumerus Guardian Raid Guide
To start with this raid, you need to have a character with an item level of 340 or more. It would also be a good idea to stock up on potions before starting the fight. Lumerus has a set of frontal attacks that have to be avoided as much as possible, they include moves such as Roar, Slash, Charge, and Leap. There are also side attacks as well, such as Shockwave. Make sure to learn his moves in order to be efficient with dodging them, and try to stay near Lumerus' back.
At a certain point, Lumerus will start to use combo attacks such as Meteor Shower and Double Claw Roar. Leap and Shockwave attacks will be combined. If you are efficient with dealing damage and dodging all these moves at the same time, the boss can be defeated in no time.
This is the basic strategy for the Lumerus guardian kill. As you can see, it takes quite a lot of practice to learn all of Lumerus' moves and mechanics. If you are having a hard time with this battle, then our Lumerus carry is what you are looking for.