Frost Helgaia Guardian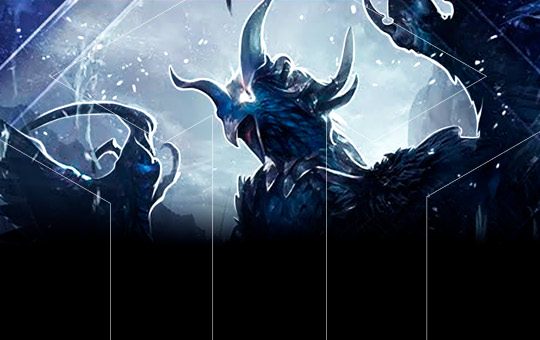 Frost Helgaia guardian boost is a service designed for people who want to get their weekly rewards from this boss quickly and without any stress. No need to stress over weekly resets and strategy for this boss - we will take care of everything for you. Frost Helgaia requires practice and patience in order to defeat it successfully and consistently. It might be a problem for players who don't enjoy this type of content but want rewards nonetheless. With a limit on how many times this boss can be killed each week, it makes sense to use convenient Frost Helgaia carries.
Lost Ark Frost Helgaia boosting service includes:
The chosen number of Frost Helgaia Guardian raids completed.
Chance to get: Ability stones, special Guardian card, class engraving & Ability stone.
Some accessories.
Rare crafting materials.
Stream (additional option).
Boost takes: 50-60 mins/kill.
Before buying a Frost Helgaia kill, please have a look at the basic requirements. Only max-level characters with a certain minimal gear can get to the boss.
Requirements:
50 level;
960+ item level;
Guardian Raid Qualifications Certificate quest completed;
T1 guardian raids (page 1,2) & T2 guardians (page 3) completed;
this service is piloted only.
How to Buy Frost Helgaia Guardian Raid Carry
The process of purchasing a Frost Helgaia kill carry is quick and easy. Simply decide on the number of kills, proceed to the checkout, and wait for our manager to get in contact with you within 3 to 5 minutes. We always schedule Frost Helgaia boosting services in order to never interrupt your gameplay. Our customer support agent can also answer any questions and add additional requests to the purchase. And that's how it's done! All that is left is to simply enjoy the rewards from Frost Helgaia. Let's recap the whole process:
Read the description of the service, as well as its requirements.
Proceed to the checkout to finalize your order.
Wait 5-7 minutes for a customer support agent to contact you.
We will clarify some details and set everything up for the service.
Enjoy the quick and easy Frost Helgaia guardian raid boost.
As you can see, purchasing Frost Helgaia boosting doesn't take much time at all.
Frost Helgaia Guardian Raid Guide
This guardian will Evolve throughout the fight, so players need to be on the lookout for that, as it affects the battle in a major way. In order to stop the evolution, the group must apply stagger as much as possible. If failed, Frost Helgaia will not only evolve but also deal massive AoE damage to the entire team. Most of Frost Helgaia's abilities will also stack frost on the group, which constantly slows them down, and if they hit 10 stacks of it - freezes them in place. All other attacks have to be avoided for this reason.
With such difficult mechanics, it can be very difficult and time-consuming to learn this fight, let alone do it consistently to earn weekly rewards. Our Frost Helgaia carry service will ensure that you get all the loot without having to go through the stress of doing this fight on your own.
As you can see, it is easy to forget about some of the mechanics and compromise the success of this guardian raid. It takes practice and patience to learn all of the mechanics and be able to execute them perfectly. But if you don't have time for this and just want the rewards, then our Kungelanium carry is exactly what you need!