Night Fox Yoho Guardian Raid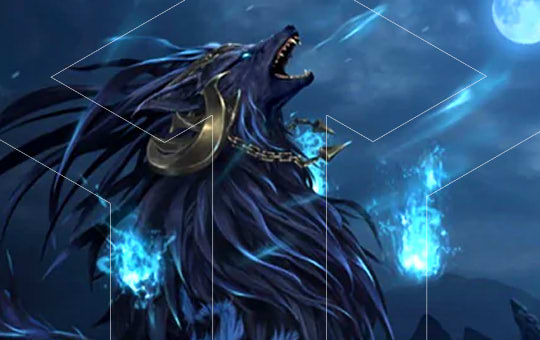 Night Fox Yoho carry can prove extremely useful for people seeking rewards from this difficult guardian raid. No need to stress out over learning the intricate mechanics of this boss when we can do it for you. Night Fox Yoho is an extremely difficult guardian raid. It rewards the best tier of rewards in Lost Ark. Since Night Fox Yoho can only be killed a limited number of times a week, it becomes obvious that using our services is the easiest way to get weekly rewards from this fight.
Night Fox Yoho boosting service includes:
The chosen number of Night Fox Yoho Guardian raids completed.
Chance to get: Ability stones, special Guardian card, class engraving & Ability stone.
Some accessories.
Rare crafting materials.
Stream (additional option).
Boost takes: 20-30 mins/kill.
Before buying a Night Fox Yoho kill, please have a look at the basic requirements. Only max-level characters with a certain minimal gear can get to the boss.
Requirements:
50 level;
1370+ item level;
this service is piloted only;
Guardian Raid Qualifications Certificate quest completed.
How to Buy Night Fox Yoho Guardian Raid Carry
The process of purchasing a Night Fox Yoho kill carry is quick and easy. Simply decide on the number of kills, proceed to the checkout, and wait for our manager to get in contact with you within 3 to 5 minutes. We always schedule Night Fox Yoho boosting services in order to never interrupt your gameplay. Our customer support agent can also answer any questions and add additional requests to the purchase. And that's how it's done! All that is left is to simply enjoy the rewards from Night Fox Yoho. Let's recap the whole process:
Read the description of the service, as well as its requirements.
Proceed to the checkout to finalize your order.
Wait 5-7 minutes for a customer support agent to contact you.
We will clarify some details and set everything up for the service.
Enjoy the quick and easy Night Fox Yoho guardian raid boost.
As you can see, purchasing Night Fox Yoho boosting doesn't take much time at all.
Night Fox Yoho Guardian Raid Guide
This boss will constantly send orbs around her with the ability called the Orb Ring. These orbs have to be evaded and at the same time players have to avoid Yoho's Fox Lady Hexes. If any of the players come under the effect of said hex, they have to run away from the rest of the team and the fox herself.
When Yoho gets invulnerable players to need to use Pheromone bombs in order to start the next phase without the boss running away. However, the group needs to be mindful of the fact that the effect of the bomb lasts only 30 seconds.
In the second phase, the group should start seeing defense orbs that have to be picked up in order to avoid incoming damage. However, make sure to never stack more than 3 of them, since otherwise, you are depriving your teammates of orbs, endangering them as a result.
Phase three is more of the same as previous phases, except with faster attacks and more damage. Stay on high alert, and surviving this phase should be relatively easy.
Phase four introduces many new mechanics that players need to be constantly mindful of. In addition to them, Yoho's defense will increase substantially making the fight even harder. The most important mechanics that players should know during this phase are Tail Cut and Tornadoes. Using destruction bombs on the tail can end this phase sooner than usual. The team also needs to help their teammates if they get sucked in by a Tornado.
As you can see this boss might prove to be extremely difficult even for most experienced players. This is exactly why our Night Fox Yoho carry service will be helpful for all people who struggle with fighting this boss. Forget about stress and get your rewards quickly by using our carries.