Lost Ark Dungeons Boosting
Lost Ark dungeon boost is designed to help players to get rewards from this weekly content. There are two types of dungeons, one of them being much more difficult than the other. Abyss dungeons are way harder than their Chaos counterpart. But we are here to help! Our Abyssal dungeon boost will help any player acquire all the rewards that Lost Ark dungeons have to offer.
Lost Ark Abyssal Dungeons Boost
If you wish to maximize your characters' progression speed, then our Abyss dungeon boosting services is exactly what you are looking for. Abyssal dungeons might seem easy at a first glance since within them players are allowed to try defeating the boss over and over again without a penalty. However, if a player dies, they cannot be resurrected until the fight is over. Abyss dungeons also limit the number of potion uses, making them even more difficult. Since each Abyssal dungeon can only be completed three times a week on any given character, it makes sense that not many people would risk getting into an unskilled group. Our Lost Ark dungeon boost service solves this issue and provides players with a group of professional players that are able to overcome any challenge.
Lost Ark Abyss Dungeon Rewards
Lost Ark dungeon carry services are useful for people who can't or don't want to spend their time each week on the completion of Abyss dungeons. However, rewards are important enough to do it, in order to keep up with the rest of the community. Another huge reason to use such a service might be the difficulty, which ramps up significantly from its Chaos counterpart. We solve both of these issues by completing Abyss dungeons for you with Lost Ark dungeon boosting services. Various rewards that players receive include:
Honing materials;
Abyssal currency and gear;
gold;
Class and Battle engravings;
Card packs;
Class engraved accessories;
Ability stones.
Players can also invest additional gold before starting the Abyssal dungeon run in order to get some additional rewards on top of everything mentioned above. This makes dungeons one of the primary sources of empowering any character.
Lost Ark Abyssal Dungeon List
There are many different dungeons in Lost Ark. Each of them is split into multiple parts, and in three difficulty tiers. From caves full of flames and snowy mountaintops to sunken ships and magical castles - the variety of dungeons in this game is truly remarkable. Each one of them requires a different item level in order to enter, and the difficulty is tuned accordingly.
Let's take a closer look at these dungeons.
Lost Ark Abyssal Dungeons

Dungeon

Required Item Level

Tier

Demon Beat Canyon

340

1

Necromancer's Origin

340

1

Hall of the Twisted Warlord

460

1

Hildebrandt Palace

460

1

Lamenting Road

840

2

Falling Proud Furnace

840

2

Sea of Sloth

960

2

Silent Karkosa

960

2

Alaric's Sacred Ground

960

2

Eye of Aira

1325

3

Oreha Preveza

1325

3
As you can see there are plenty of dungeons to choose from, suitable for characters of pretty much any ilvl.
Lost Ark Dungeon Boosting Services
If you wish to get a Lost Ark dungeon boost for any of the instances mentioned above, all there is to do is purchase the one you are interested in, and proceed to the checkout. After this our customer support managers will contact you within minutes to specify some information and that's it, a Lost Ark dungeon carry can begin! Our professional team will take care of everything, so all there is left to do is relax and enjoy the rewards. If there are any additional requests or questions, just ask our customer support team, and they will be happy to provide an answer. With them working 24/7 no question is left unanswered!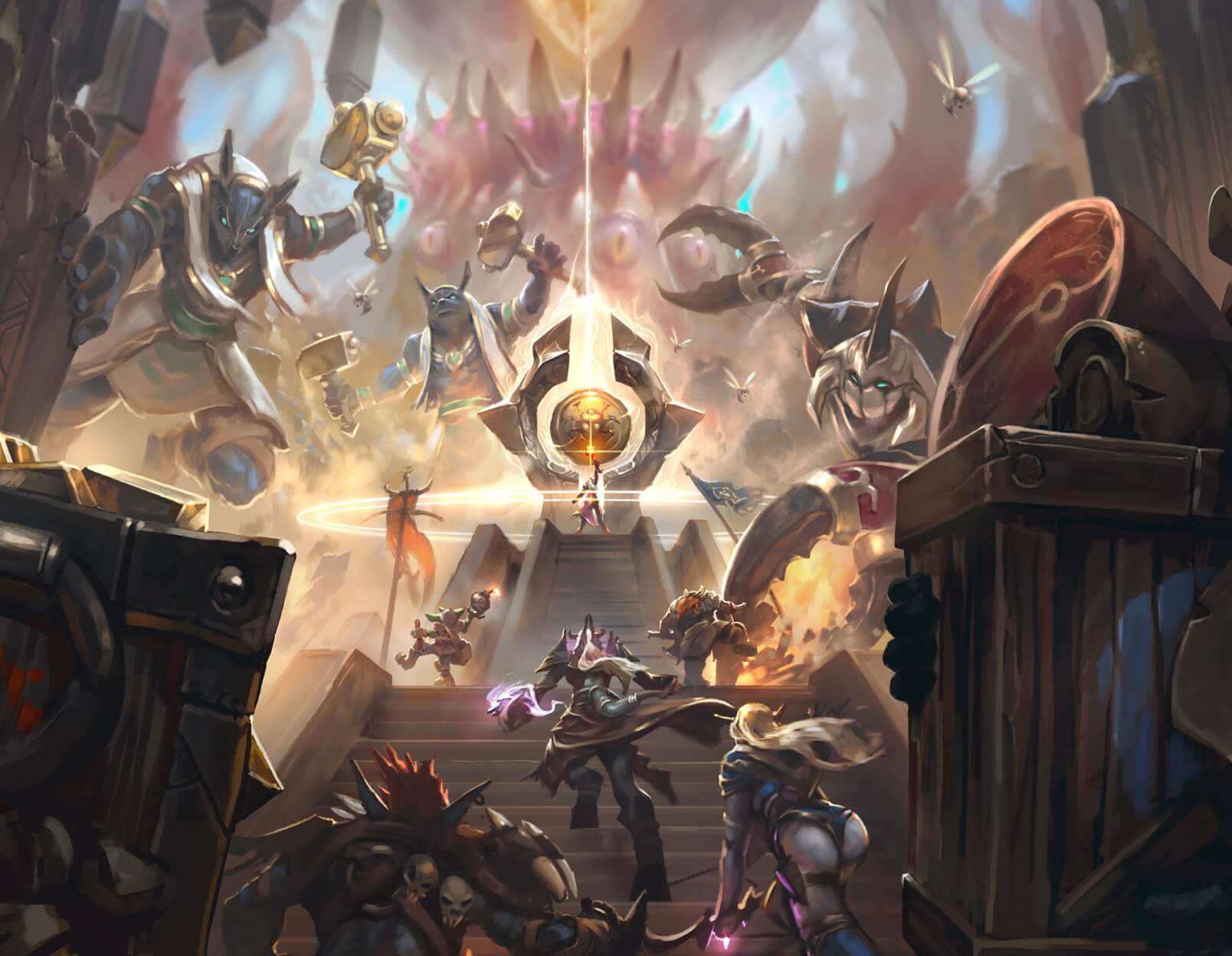 Core Principles
Why Choose Us?
We are constantly improving our services to deliver mind-blowing experiences to our customers for every order, every day
---
completed orders
and counting…
Rated 5 Stars
On REVIEWS.io
Check out our reviews on REVIEWS.io, an independent reviews platform. All reviews are genuine and published in real time.
Read customer reviews
We are online NOW and 24/7
We will contact you and start working on your order within 7 minutes
Only game experts on our team
Every manager, even the owner, has successfully personally completed over 300 orders
We only use safe and time-proven methods
P.S. We'd better miss a $10,000 sale, than risk your account