Igrexion Guardian Raid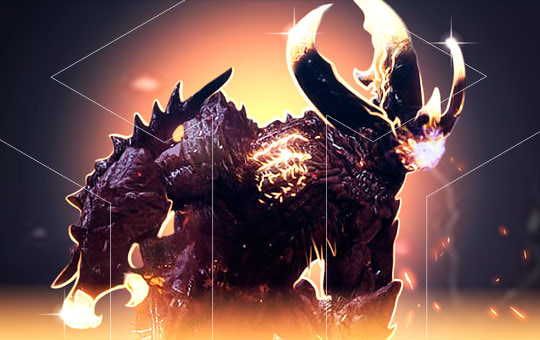 If you are looking for a quick and easy way to earn good weekly rewards in Lost Ark, then our Igrexion carry is exactly what you are looking for. Forget about wasting hours on learning the raid strategy just to get your weekly rewards. Igrexion requires a lot of practice from the player in order to be able to take him down consistently. For people who aren't interested in raiding, but want the rewards nonetheless it becomes a problem. On top of this, this boss much like other Guardians can only be killed a limited number of times per week. Combining both of these facts it becomes easy to see why our Igrexion carry is a great choice for many players.
Igrexion boosting service includes:
The chosen number of Igrexion Guardian raids completed.
Chance to get: Ability stones, special Guardian card, class engraving & Ability stone.
Some accessories.
Rare crafting materials.
Stream (additional option).
Boost takes: 20-30 mins/kill.
Before buying an Igrexion kill, please have a look at the basic requirements. Only max-level characters with a certain minimal gear can get to the boss.
Requirements:
50 level;
1340+ item level;
this service is piloted only;
Guardian Raid Qualifications Certificate quest completed.
How to Buy Igrexion Guardian Raid Carry
The process of purchasing an Igrexion kill carry is quick and easy. Simply decide on the number of kills, proceed to the checkout, and wait for our manager to get in contact with you within 3 to 5 minutes. We always schedule Igrexion boosting services in order to never interrupt your gameplay. Our customer support agent can also answer any questions and add additional requests to the purchase. And that's how it's done! All that is left is to simply enjoy the rewards from Igrexion. Let's recap the whole process:
Read the description of the service, as well as its requirements.
Proceed to the checkout to finalize your order.
Wait 5-7 minutes for a customer support agent to contact you.
We will clarify some details and set everything up for the service.
Enjoy the quick and easy Igrexion guardian raid boost.
As you can see, purchasing Igrexion boosting doesn't take much time at all.
Igrexion Guardian Raid Guide
This guardian has three distinct phases that will change throughout the fight. In the first phase, most of the attacks that Igrexion performs will stack Blindness on players. You might be tempted to use items that remove Blindness, however, it is not advisable since those items will be very useful later on in the fight.
At some point during the fight, Igrexion will start to change to phase two, which can be interrupted by stagger attacks. Doing so, however, is not a good idea, since attacks in phase two are easier to deal with.
Phase three will start at around 25% of Igrexion's health. Each attack that this guardian will perform in this phase will afflict players with fire, and it can be extremely dangerous. Use Panacea items and dodge attacks as much as possible in order to stay alive and succeed in this raid.
With this many mechanics, it can prove quite challenging to learn this fight and do it consistently to earn weekly rewards. Our Igrexion carry service will ensure that you get all the loot without having to go through the stress of doing this fight personally.