Chromanium Guardian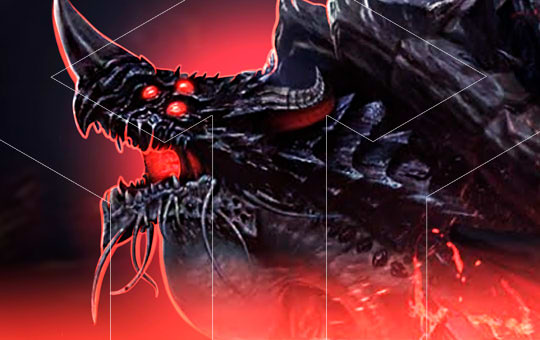 Chromanium carry is designed to help all sorts of players to get the reward from this guardian raid. There is no need to stress out about learning raid mechanics and spending hours to do so if you just want the rewards since we are here to help. To proceed with the Chromanium guardian boost you will need a character equipped with a gear of item level 460 or above. Since the number of times each guardian can be killed a week is limited, it is a good idea to use Chromanium raid boost to ensure getting all the rewards from this raid without missing out.
Lost Ark Chromanium boosting service includes:
The chosen number of Chromanium Guardian raids completed.
Chance to get: Ability stones, special Guardian card, class engraving & Ability stone.
Some accessories.
Rare crafting materials.
Stream (additional option).
Boost takes: 20-30 mins/kill.
Before buying a Chromanium kill, please have a look at the basic requirements. Only max-level characters with a certain minimal gear can get to the boss.
Requirements:
50 level;
460+ item level;
this service is piloted only;
Guardian Raid Qualifications Certificate quest completed.
How to Buy Chromanium Guardian Raid Carry
The process of purchasing a Chromanium kill carry is quick and easy. Simply decide on the number of kills, proceed to the checkout, and wait for our manager to get in contact with you within 3 to 5 minutes. We always schedule Chromanium boosting services in order to never interrupt your gameplay. Our customer support agent can also answer any questions and add additional requests to the purchase. And that's how it's done! All that is left is to simply enjoy the rewards from Chromanium. Let's recap the whole process:
Read the description of the service, as well as its requirements.
Proceed to the checkout to finalize your order.
Wait 5-7 minutes for a customer support agent to contact you.
We will clarify some details and set everything up for the service.
Enjoy the quick and easy Chromanium guardian raid boost.
As you can see, purchasing Chromanium boosting doesn't take much time at all.
Chromanium Guardian Raid Guide
First of all, make sure that your character has an ilvl of 460 or higher and is fully stocked up on potions. Chromanium is the first Tier 2 fight that you can take on in Lost Ark. As such, it might prove quite difficult for many players. Let's take a quick look at the strategy to take this boss down.
One of the main mechanics of this boss fight is the ability called Hard Shell. The Player group is required to destroy said shell first in order to damage the boss. This can be achieved with both destruction bombs and part-breaking abilities. After the shell goes down, the next step would be staggering the boss. After this is done, your party can finally deal full damage to Chromanium.
Throughout the entire fight, players need to be mindful of many various attacks that Chromanium has in his assortment. Especially careful, however, players should be with the move called Earthquake. This ability must be dodged at all costs, as it deals enormous amounts of damage to anyone who is unlucky enough to not be able to do it in time.
In the final phase of the fight, Chromanium will enrage. A mortar orb will be placed on the ground, dealing continuous area of effect damage to anyone nearby. Summoning Roar will gravitate players toward the orb, so players have to be sure that they are on a high alert at all times.
Guardians get stronger and stronger from here on out, and it is already noticeable with just the first boss in Tier 2. Learning all the mechanics takes a lot of time and effort, but the rewards are well worth it. In case you don't have time to invest in the game, but want the rewards regardless, we offer our Chromanium carry service for you.