Lost Ark PvP Boost
Lost Ark's PvP yields many exciting rewards for people who decide to participate in it. From it, players can get special coins. These coins can be exchanged for various rewards including titles, auras, and even mounts. This makes many players think about getting a Lost Ark PvP carry service. Reason being is that the rewards are really good, and it forces many people into playing PvP, which not only requires mechanical skills in order to rank up in PvP battles but also a huge time investment to learn the PvP gameplay. The PvP side of the game differs drastically from the normal PvE experience that Lost Ark provides, and it makes the whole process even more challenging. Lost Ark PvP boosting services are a perfect solution for people who are eager to get the rewards but don't want to waste their time.
Lost Ark PvP Carry Services
Players can get Lost Ark PvP boosting services to achieve many different things in the game. From achieving the desired rank to the farming of special coins that are only available for participation in PvP activities. There are three types of PvP matches in Lost Ark:
Team Elimination;
Deathmatch;
Team Deathmatch.
Each one of these provides a different experience for players, however, ladder only includes fights in a Team Deathmatch mode. Other modes can be played for fun or currency, but no rank will be granted for achieving victories there.
Lost Ark Ranking System
Unlike many MMORPGs, in Lost Ark, all of the stats are equalized during PvP in order to ensure fair combat at all times. This makes it especially difficult to achieve win for many people since they can't rely on their gear anymore. There is no option of getting better at PvP rather than increasing individual skills, which requires tons of effort and time. Especially when it comes to rated PvP since the skill ceiling there is much higher. With our Lost Ark PvP boosts it is possible to achieve any placement on the ladder, and get a bunch of special coins along the way!
The ranking system itself, unlike PvP gameplay, is rather simple and works like this:
| | | |
| --- | --- | --- |
| PvP Rank | Rating Range | Reward |
| Bronze | 1-1399pts | No reward |
| Silver | 1400-1599pts | Silver award casket |
| Gold | 1600-1799pts | Golden award casket |
| Platinum | 1800-1999pts | Platinum award box |
| Diamond | 2000-9999pts | Diamond award box |
| Master | Reach top 200 on the PvP ladder. | Award chest "Master", 1500 crystals, unique skin, and a special title. |
| Grand Master | Reach top 30 on the PvP ladder. | Award chest "Grandmaster", 5000 crystals, special skin, aura, and title. |
As you can see there are plenty of good rewards for reaching various ranks in PvP, especially for higher ranks. Our Lost Ark Grand Master boost will help you achieve all of that, as well as get a bunch of coins along the way. If you have any questions about Lost Ark PvP boosting services, don't hesitate to ask! Our support team works 24/7 and will happily help at any time. It is even possible to make additional requests for your order by contacting them if there is anything that might interest you and it isn't listed on our website.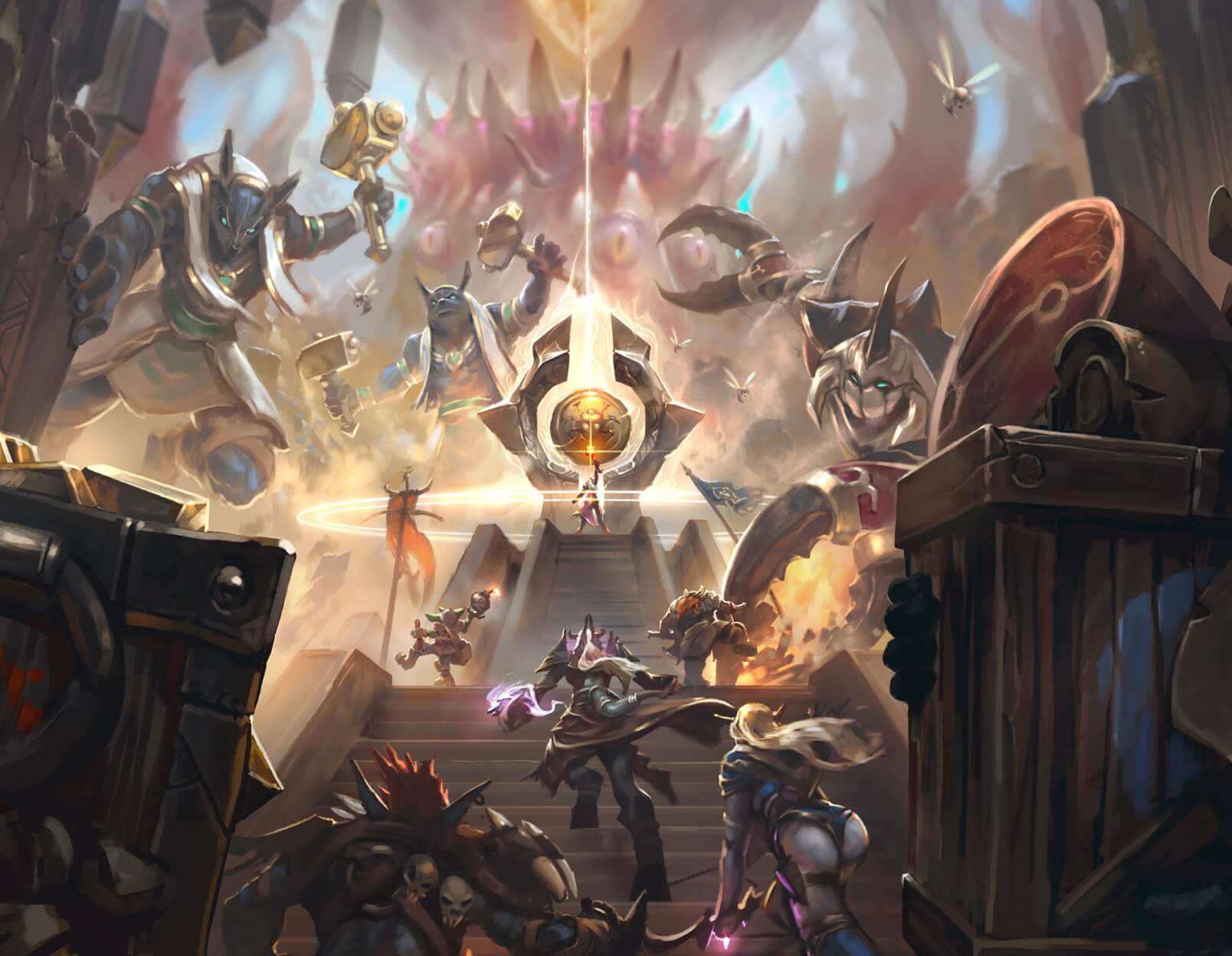 Core Principles
Why Choose Us?
We are constantly improving our services to deliver mind-blowing experiences to our customers for every order, every day
---
completed orders
and counting…
Rated 5 Stars
On REVIEWS.io
Check out our reviews on REVIEWS.io, an independent reviews platform. All reviews are genuine and published in real time.
Read customer reviews
We are online NOW and 24/7
We will contact you and start working on your order within 7 minutes
Only game experts on our team
Every manager, even the owner, has successfully personally completed over 300 orders
We only use safe and time-proven methods
P.S. We'd better miss a $10,000 sale, than risk your account