Lost Ark Raids Boost
Unlike most traditional ARPGs, Lost Ark combines its action Diablo-like gameplay with an MMO genre. This allows it to offer exhilarating raid content to its players. Raids are the most difficult, yet rewarding part of the game. With rewards being this good, it is only natural that Lost Ark raid boosts are very popular since not every player has time or skill to go through such a gauntlet to get a sweet reward at the end. If you are tired of getting wiped with a team of random people and just wish to get the best items, then these services are exactly for you. Our Lost Ark raid carry will help to get all the rewards from any raid quickly, and without any hassle at all.
Cheap Lost Ark Raid Boosting Services
Most raids in this game can be difficult, especially with the wrong team. Not many people want to learn the mechanics before going into the raid, which results in constant wipes and a generally unpleasant time for everyone involved. This can continue for hours before frustration takes the upper hand and the raid gets disbanded. It's not the experience most would wish to have with the game. Our Lost Ark raid carry service solves this issue by putting the completion of the most challenging content on the shoulders of professional players.
With years of experience, our teams are ready to take on any raid on any difficulty and acquire the best rewards. No need to get upset over the poor performance of a raid group or spend hours upon hours learning the strategy - our team got your back. On top of it all, in case there are any additional requests to add to your order, it is also a possibility! Just let our customer support agent know about the request, and we will make sure it happens.
Types of Lost Ark Raid Boosts
Lost Ark boasts a huge number of raids, and even those raids are subdivided into different categories of content. For example, Abyss raids take much more time, effort, and people in order to finish them, because of the increased difficulty in comparison to Guardian raids. It means that with Abyss raid carry you can secure rewards from the most challenging part of the game without breaking a sweat!
Lost Ark also features a system called Weekly Raids. It features special rewards if the player completes raids every week. Suffice to say, not many people have time for serious raiding every single week. To top it all off, players are required to defeat the boss faster than in 20m when it comes to Guardian type raids, and that requires serious skill and cooperation, making pugging such a raid quite difficult. Lost Ark raid boosting service is a perfect solution to this. Get your rewards without spending any time at all!
Abyss raid boost will suit people who are looking to get more prestigious rewards. Those challenges are way harder than the previous difficulty. They require two groups of four people in order to proceed. All of the players have to be highly coordinated, skilled and know the boss's strategy. These strategies are quite difficult and mechanically intense. Players are required to spread their attention between the boss mechanics and their surroundings. This requires a lot of practice and mechanical skill. It is much easier to use our Lost Ark Abyss raid services than to look for a good team and spend hours on learning the raid if all you are after are the rewards.
There is content that can one-up the difficulty of Abyss raids. Extra challenging group gauntlet called Legion raids. They, in turn, are also separated by three difficulties, them being Normal, Hard, and Hell. Each Legion raid can only be cleared once per week on each given character, but in turn, provide players with the best rewards. The game also locks the raid for the current week after its completion on any difficulty, so in order to maximize the loot quality, it is recommended to always play them on the highest difficulty. This requires way more effort to be put into the game, as this is the most challenging content it has to offer. Our Lost Ark Legion raid boosting service can provide you with these items without you having to worry about being able to complete such a raid.
How to Buy Lost Ark Raid Carry
If you are interested in getting a Guardian, Abyss or Legion raid boost in Lost Ark, then Boosthive is the place you are looking for. With an experienced team that started their journey since the release of the Korean version of the game, you can be sure that the service goes smoothly and without a hitch. No matter what type of Lost Ark raid boosting service you are interested in, rest assured that it will be completed on time and for a fair price.
Our customer support team works 24 hours a day, 7 days a week. This means that if there are any questions or additional requests to the order, you can inquire about them at any time of the day or night. We are always happy to help. Get your Lost Ark raid boost today and enjoy the highest-quality service with Boosthive!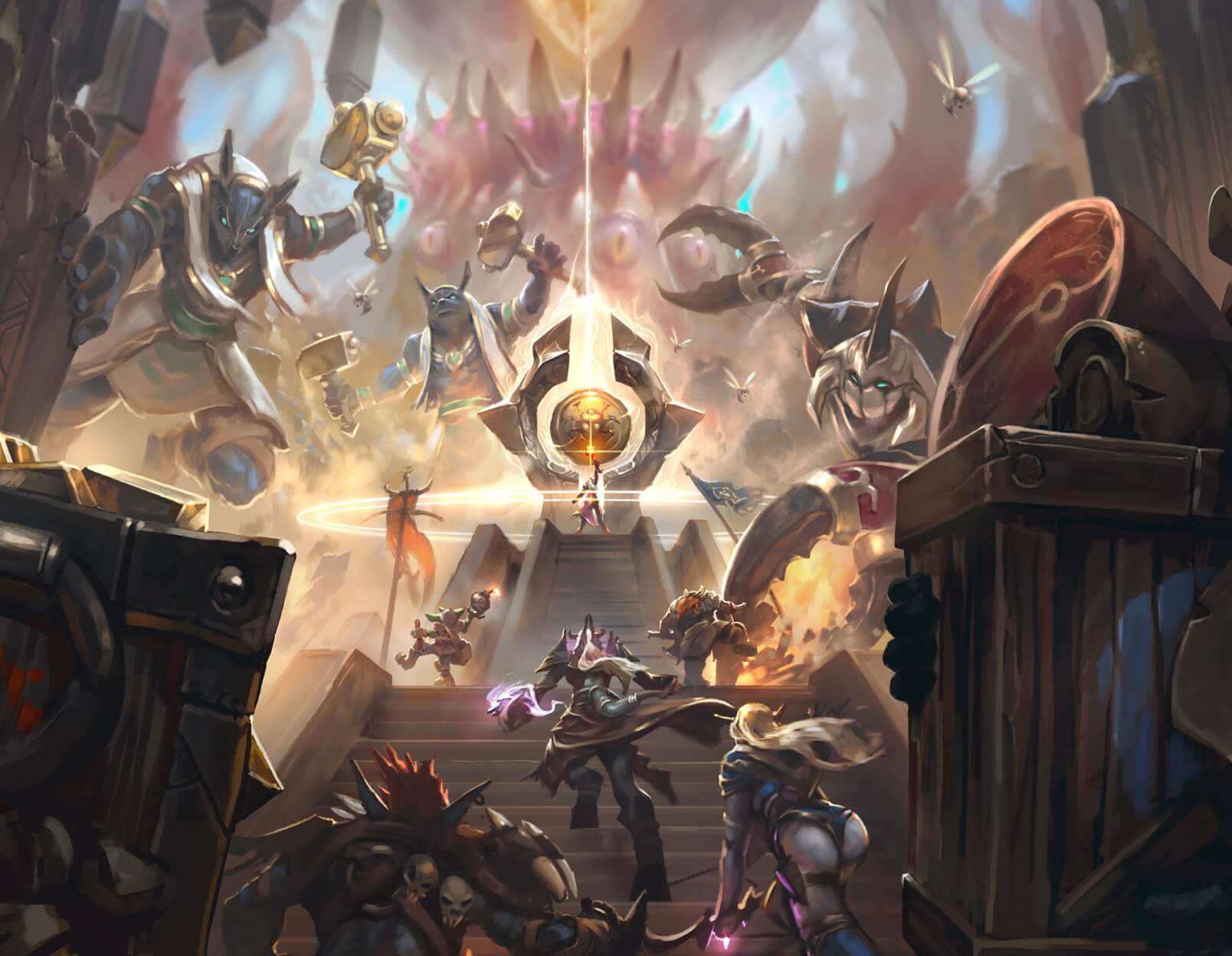 Core Principles
Why Choose Us?
We are constantly improving our services to deliver mind-blowing experiences to our customers for every order, every day
---
completed orders
and counting…
Rated 5 Stars
On REVIEWS.io
Check out our reviews on REVIEWS.io, an independent reviews platform. All reviews are genuine and published in real time.
Read customer reviews
We are online NOW and 24/7
We will contact you and start working on your order within 7 minutes
Only game experts on our team
Every manager, even the owner, has successfully personally completed over 300 orders
We only use safe and time-proven methods
P.S. We'd better miss a $10,000 sale, than risk your account