Kayangel Dungeon Boost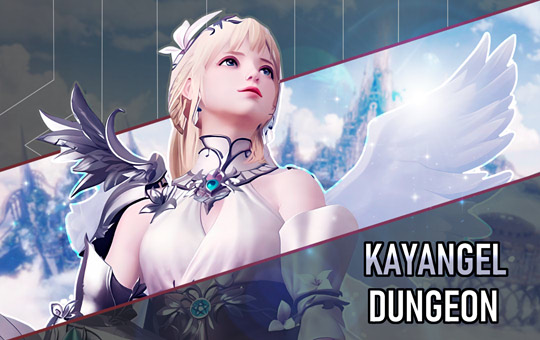 Kayangel boost is a quick run through the newest Abyssal dungeon - Kayagnel. It was added with Elgacia continent. This abyssal dungeon acts as a raid, so you can use it for getting amazing rewards. It is especially easy with our Kayangel carry that will clear any gate in the shortest time possible for you.
We provide Kayangel dungeon boost for both normal and hard modes. There are 4 gates in Kayangel and each poses a substantial challenge to the player. Our Kayangel boosting services can clear any and all of the gates for you. Simply select the one you are interested in, and let us handle the rest!
Boost takes: 2-3 hours.
Lost Ark Kayangel Dungeon boost includes:
Desired gates of Kayangel cleared.
Upgrades to your Legendary set.
Ancient Stone upgrade.
Loot and gold dropped during the service.
Chance to loot rare mount.
Before you buy Kayangel Carry, please make sure to take a quick look at the basic requirements for this service.
Requirements:
Elgacia's main story is completed.
Normal mode - 1540+ ilvl.
Hard mode - 1580+ ilvl.
Please keep in mind that to get access to the Kayangel dungeon boosting you need to beat the Elgacia main story campaign.
Lost Ark Kayangel Boosting FAQ
With Kayangel being a new Abyss dungeon in Lost Ark, you might have various questions about how Kayangel carries work. We have prepared this FAQ section to answer the most popular questions, however, if you want to ask something that isn't on this list - don't hesitate to reach out to us directly!
Is Kayangel a raid?
Kayangel is an Abyss dungeon, however, it is designed to be a replacement for the raid for 3/3 clears. Much like raids, it can be extremely difficult and might require a lot of time and effort in order to master. If all you are interested in is loot, our quick and efficient Kayangel boosting services are exactly what you are looking for.
How many gates are there in Kayangel?
There are a total of 4 gates, and each one gets progressively more difficult than the last. However, the quality of the reward increases accordingly. Here you can buy Kayangel carry for any or all 4 of the gates, simply select the ones you are interested in and we will clear them for you in no time at all.
How does Kayangel boost work?
You can select between both piloted and selfplay modes, depending on your desired Kayangel boosting experience. With selfplay mode, you will be able to join our team of professional players and clear this dungeon in a friendly and relaxed atmosphere, while with piloted mode we will take care of everything for you.
If you have more questions about Kayangel сarry, reach out to us directly. You can do so via live chat here on the website, as well as Discord, or even Skype. Our customer service team is available 24/7 and is always ready to answer any and all of your questions. Make your Lost Ark experience more fun and exciting with Kayangel сarry today!