Legion Raid Vykas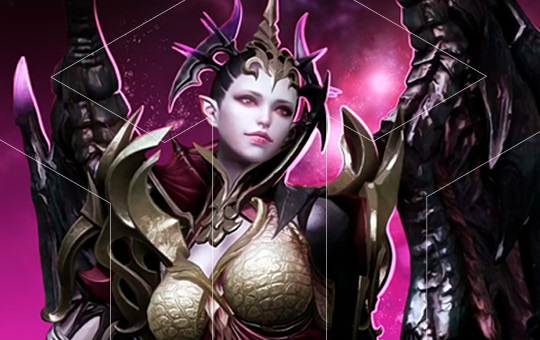 Legion raid Vykas boost will help to beat all 3 phases in this eight-player raid in Lost Ark. Defeat Legion Commander Vykas and rush through all 3 phases in her "Garden of Crimson Delight". Our team has enough experience to start organizing the runs from the first week, so others do not have to waste the time on wipes with random groups.
Legion raid Vykas carry is available in both normal and hard modes. Pick the full completion or select the first, second or third phases to get partial Vykas runs. Remember, that players get increasingly desirable loot for finishing each stage of Vykas fight.
Lost Ark Vykas raid boosting rewards:
Legion raid Vykas completed (full or partial phases).
Crafting materials for each phase:

Covetous Fangs (legendary gear);
Covetous Wings (relic gear).

Relic Accessories & honing materials (each phase).
Last gate has a chance to drop:

Engraving Recipes;
Legendary Vykas Card;
Honing Books.

Some Gold.
Boost takes: 1-3 days.
Select the mode you want to complete: normal or hard mode. Vykas hard mode boost gives better rewards, but it is much harder and has higher ilvl requirement to enter. Before making the purchase, please check the basic requirements section.
Vykas raid is scheduled to be released on June, 30. After it is released, we will start providing Vykas carries for sale for everybody.
Requirements:
50 level;
1430 item level (normal mode);
1460 item level (hard mode).
this service Is piloted only.
Vykas Raid Boosting Guide
Vykas is one of the hardest pieces of content in the game since it is a new Legion raid. The fight is broken up into three distinct phases, getting progressively more and more difficult. For example, in the first phase, the group will get two boss forms at the same time. Party will be split and fight each of them at the same time. Groups for each boss are assigned randomly and will switch as soon as the boss has only 30 HP bars left.
This fight is structured in a way that requires constant communication between two teams. Indications for some attacks of the second boss come from the first, and vice versa.
This boss has multiple wipe mechanics that players have constantly be aware of. Most of them involve memorization of colors and patterns of various orbs. It can be incredibly difficult to master this fight, and even after memorizing all the patterns, many things can go wrong because of inexperienced group members. Our Vykas raid carry mitigates all of these issues and provides a high-quality, quick and easy way to complete this raid.
Reasons to Use Vykas Raid Carry
Being the second Legion raid in the game, Vykas presents a serious challenge to players that decide to complete it. However, the rewards are very well worth it. With great upgrade materials, cards, engraving books, and more, there really is no reason to ignore this raid. Clearing this raid can be really difficult, since it's one of the hardest pieces of content that there currently are in Lost Ark. Not many people can invest this much time and effort into this raid's completion, and that's where our Vykas raid carry comes in.
Our teams of professional players have all the know-how and mechanical skills to ensure that raids are completed quickly and efficiently. Vykas raid boosting services are a perfect way to enjoy the rewards from this hardcore part of the game, without having to commit countless stressful hours to it.