Legion Raid Brelshaza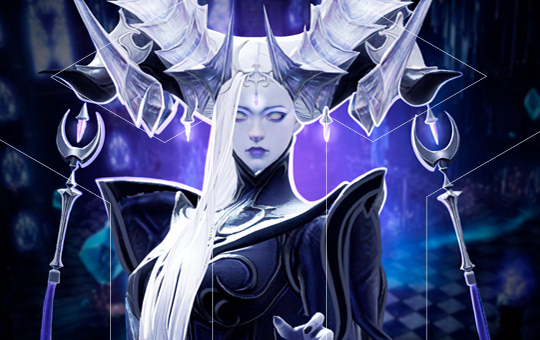 Legion raid Brelshaza carry is a single run to complete all 6/6 gates in the new Lost Ark raid. Each gate presents completely different challenges and bosses, meaning that every gate can be considered its own raid.
Forget about constant wipes in this raid by getting a Brelshaza raid boost. We offer this raid in both normal and hard modes, and you can even select the set of gates you need without having to pay for the rest!
Boost takes: ~2 days / Start time: 6-12 hours on average.
Lost Ark Brelshaza carry rewards:
Legion raid Brelshaza completed (all or selected gates).
Stones of Birth.
Powerful crafting resources.
Relic jewelry.
Some gold.
Simply select the difficulty that you wish to get Brelshaza carry for. We offer carries for Phantom Astalgia, normal and hard modes. Brelshaza hard mode carry provides players with better rewards but is much harder and requires a higher ilvl to enter. Before you buy Brelshaza boosting please make sure to check the basic requirements for this service.
Requirements:
| | | | |
| --- | --- | --- | --- |
| Gates | Phantom Astalgia | Normal | Hard |
| 1-2 | 1430 ilvl | 1490 ilvl | 1540 ilvl |
| 3-4 | 1430 ilvl | 1500 ilvl | 1550 ilvl |
| 5-6 | 1430 ilvl | 1520 ilvl | 1560 ilvl |
Important: For gates 5 and 6 all previous gates must be fully completed. You can simply order all of them if you want to receive a full raid clear.
Brelshaza raid boosting
Legion raid Brelshaza is currently one of the hardest raids as all previous Legion raids before it. It presents players with 6 gates, and each one has unique boss fights and loot to obtain. This means that each gate of the Brelshaza raid is a unique and challenging experience.
It is worth keeping in mind that in order to progress to higher gates, players have to clear out all of the previous ones first. This won't be an issue, however, with our Brelshaza carries. We can clear all gates, without you having to go through the slog of learning them yourself.
Why choose Boosthive for Brelshaza carry?
Here at Boosthive we always guarantee high-quality service completion as well as the safety and security of our customers. We have players who played since the initial release of Lost Ark and have the knowledge and skill to ensure a quick and efficient Legion raid Brelshaza boosting experience. Here is a short list of some of the benefits that we provide.
professional Lost Ark players;
over a thousand positive customer reviews;
100% guarantee on order completion;
24/7 customer support with real people.
If you have any other questions about buying legion raid Brelshaza carry, or want to add something extra to your order, simply contact us. With our customer service team being available 24/7 you can always get assistance. We will answer any questions that you might have about this or other services. You can reach out to us via Discord, live chat here on the website, or even Skype. Enhance your Lost Ark gaming experience together with Boosthive!