Icy Legoros Guardian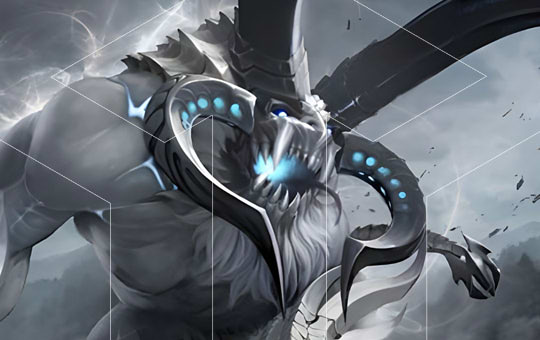 Icy Legoros carry is useful for people who find this battle to be tough, as well as those who think it's easy. Icy Legoros has really nice rewards for players who manage to take it down. It means that both types of players can enjoy the payoff without having to spend their time killing the boss. This guardian raid is designed for characters with ilvl 380 or above. Icy Legoros can be killed only a limited number of times a week. Our Guardian Legoros raid boost was designed around this, to help players with their weekly rewards.
Lost Ark Legoros boosting service includes:
The chosen number of Icy Legoros Guardian raids completed.
Chance to get: Ability stones, special Guardian card, class engraving & Ability stone.
Some accessories.
Rare crafting materials.
Stream (additional option).
Boost takes: 20-30 mins/kill.
Before buying Icy Legoros kill, please have a look at the basic requirements. Only max-level characters with a certain minimal gear can get to the boss.
Requirements:
50 level;
380+ item level;
this service is piloted only;
Guardian Raid Qualifications Certificate quest completed.
How to Buy Legoros Guardian Raid Carry
Getting a Legoros kill carry is rather simple. All you need to do is to decide on the number of kills needed, and then wait for our customer support agent to contact you for additional order info. Our Legoros boosting services are always set to a convenient time, so they will never interrupt your gameplay. Our managers will also answer questions if there are any and can add additional requests to the order. That's it. Relax and enjoy the rewards!. The whole procedure looks like this:
Read the description of the service, as well as its requirements.
Proceed to the checkout to finalize your order.
Wait 5-7 minutes for a customer support agent to contact you.
We will clarify some details and set everything up for the service.
Enjoy the quick and easy Icy Legoros guardian raid boost.
The whole procedure is very quick, and simple, and ensures that you receive Icy Legoros boosting in no time at all.
Icy Legoros Guardian Raid Guide
In order to start this raid, you will need a character of item level 380 or higher. It will also be a good idea to ensure that you have all the potions with you beforehand. The safest place to attack the boss is from the rear since like many other Tier 1 guardians it has many devastating frontal moves.
A move that players have to be especially careful with is Legoros' Icy breath. He will spin backward, and then cover the area in front of him with ice. This effect freezes any players that are unlucky enough to get caught in it, so it is highly advised to stay on alert for this move specifically.
Another thing to watch out for in particular is the move called Ice Spikes. After being knocked down on the ground, Legoros will start to get back up, and as soon as that happens Ice Spikes will threaten the group with their damage.
As you can see, it is easy to forget about some of the mechanics and compromise the success of this guardian raid. It takes practice and patience to learn all of the mechanics and be able to execute them perfectly. But if you don't have time for this and just want the rewards, then our Icy Legoros carry is exactly what you need.