Diablo 4 Dungeon Aspects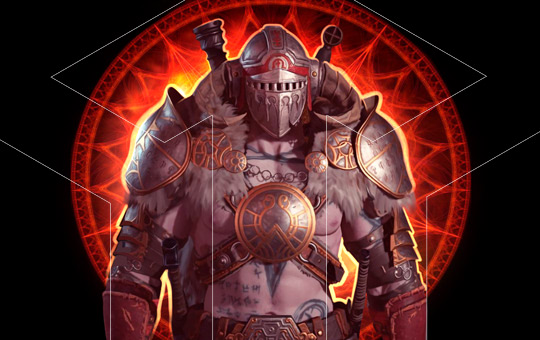 Dungeon Aspects in Diablo 4 are special items that increase your character's power and provide them with devastating abilities. Buy Dungeon Aspects in Diablo 4 to receive them in the shortest time possible. The only way to get said aspects is to explore specific dungeons since they cannot be obtained elsewhere.
Dungeon Aspects are not randomized, and which aspect you get from which dungeon is always pre-determined. There are more than 100 dungeons in D4, meaning that the number of Dungeon Aspects is also staggering. However, there is no need to research where to get each unique aspect and then spend hours on grind when we can do this for you with our D4 Dungeon Aspect unlocking service.
Boost takes: 1-2 hours per aspect / Start time: 20-30 minutes.
Dungeon Aspects boosting includes:
Dungeon aspects from chosen zone(s).
Some gold.
A bit of experience.
Various loot and gear dropped during the service.
Possibility of getting some legendary items.
Service is available on seasonal & eternal realms. Before you get our D4 dungeon aspects for sale, please make sure to take a quick look at the basic requirements for this service.
Requirements:
Diablo 4 on PC/PS/Xbox;
character created on your preferred realm;
no specific gear is required.
D4 Dungeon Aspects for sale
There are various types of Dungeon Aspects, and they provide different bonuses which are based on five different categories. Those categories are:
Offense;
Defense;
Resource management;
Mobility;
Utility.
Each of these types provides its own benefits, and you might want to consider which bonuses are more interesting for you, and which fit your character's build the best.
Since the drop of Dungeon Aspects is pre-determined in terms of the dungeon where they can be obtained, all you need to do is order D4 Dungeon Aspects farming from your desired place and relax as we will grind this dungeon for you. We will run the dungeon as many times as it takes to receive the aspect for you.
If you want to learn about which aspects can be obtained from which dungeons, or want to ask any other question - don't hesitate to reach out! Our customer service team is available 24/7 and is always ready to provide their assistance. You can contact us via live chat here on the website, as well as Discord, and even via Skype. Enhance your Diablo 4 gaming experience together with Boosthive today!