D4 Capstone Dungeons Boost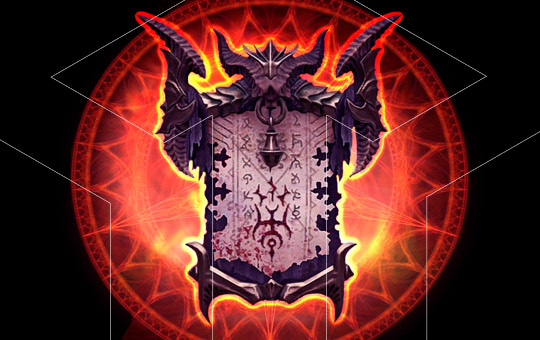 Diablo 4 Capstone dungeon boost is a service for beating Capstone dungeons that unlock access to various important gameplay features. Most prominently, Capstone dungeons are useful for accessing higher World Tiers, which represent higher difficulty, as well as better rewards in D4.
Finishing Capstone Dungeons can be difficult, especially if you don't have a proper build or aren't extremely familiar with your class. Simply buy a Capstone Dungeon run and we will handle everything for you!
Boost takes: ~1-2 hour / Start time: 15 minutes.
D4 Capstone carry includes:
The Capstone Dungeon of your choice completed.
Cathedral of Light: unlocks World tier 3.
Fallen Temple: unlocks World tier 4.
All loot dropped during the service.
Some currencies and materials.
Manual service completion.
Our Diablo 4 services are available on Eternal and Seasonal realms. Before you buy D4 Capstone carries, please make sure to take a quick look at the basic requirements for this service.
Requirements:
main campaign completed;
Diablo IV on PC, Xbox & PS
Nightmare tier unlocked (if buying Torment).
Our Capstone Dungeon boosting is performed manually by professional players. This means that we don't use 3rd party software, bots, or cheats. It ensures that the safety and security of your account is at its highest.
Capstone Dungeons available for boosting
You can buy Capstone Dungeon carries for various different dungeons. Each Capstone dungeon provides various benefits to the gameplay. Each one of them also has different requirements that have to be met in order to tackle the dungeon. Here we have compiled a list of what type of benefits each Capstone provides upon completion.
Capstone Dungeon

How to Unlock

Rewards

Cathedral of Light

Complete the story campaign.
Appears on World Tier 2.
Recommended level is 50+.

Access Nightmare Difficulty.
Unlock the ability to find Unique and Sacred items.
Unlock the ability to participate in Helltides.
Unlock the ability to find Nightmare Sigils.

Fallen Temple

Appears on World Tier 3.
Recommended level is 70+

Access Torment Difficulty.
Unlock the ability to find Ancestral items.

Echo of Hatred

Appears on World Tier 4.
Recommended level is 100.

Challenge Uber Lilith.
Various achievements and titles.
As you can see, different Capstone dungeons provide different benefits to players, but at the same time have vastly different requirements in order to even attempt them. If you don't have the time to figure it all out and simply want the rewards, you can just buy a Capstone dungeon carry in D4 and let us handle the rest.
Fast and efficient Capstone dungeons boost
Be it Cathedral of Light, Fallen Temple, or even Echo of Hatred - we've got you covered! Simply select which Capstone dungeon you wish to boost, relax, and enjoy your rewards. Our professional players will complete your desired capstone in the shortest time possible.
If you have any questions regarding Capstone Dungeon carries, or simply want to add something extra to your order, don't hesitate to reach out to us directly. Our customer service team is available 24/7 and is always ready to answer any of your questions and provide assistance. You can get in touch with us via Discord, Skype, or live chat here on the website. Make your D4 experience more fun and enjoyable with Boosthive today!