Diablo 4 Unique items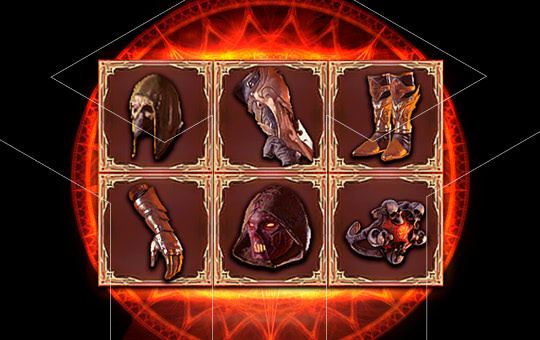 Buy Diablo 4 Unique items farm to get the desired number of non-targeted unique appropriate for your class. Diablo 4 Unique items are the best pieces of loot that drop from all D4 sources at a greatly decreased drop rate. These items can empower any character with extra bonuses, but they are very difficult to obtain.
We offer D4 unique items for sale for a cheap price. This is farm service during which you will receive the desired number of Unique gear for your Diablo 4 character. Order any number using the special slider and we will farm all Uniques as fast as possible.
Start time: 20-30 minutes / Boost takes: depends on selected number of unique items.
D4 Unique gear farm includes:
Your desired number of non-targeted Diablo 4 unique items.
All gold and loot obtained during the service.
Some EXP.
Fully manual service completion.
Available on Seasonal & Eternal realms.
We offer players to buy Diablo 4 unique gear on PC, Xbox & PS4/5. Before making an order, please make sure that you've completed a main campaign and take a look at the basic requirements for this service.
Requirements:
Diablo 4 on PC, XBOX or PS4/5;
this service is piloted;
World Tier 4 unlocked.
Additional options:
Unlock Tier 3 + Tier 4 - we will unlock Nightmare and Torment World Tiers on your account by completing Nightmare Fallen Temple and Veteran Cathedral of Light.
We provide safe unique items farming in D4. No hacks, cheats, bots or any sort of 3rd party software. We also always use a security measure during our services - VPN.
Diablo 4 Unique items farm
If you decide to buy Diablo 4 unique items farming here is a short step-by-step guide to make your customer experience much better:
pick the number of unique items to buy;
proceed to checkout and finalize the payment;
we will contact you within 3-7 minutes;
game experts will set everything up ready for the farm;
enjoy Unique items in bags after the service is finished.
Our team will finish as many runs as it takes and complete dozens of events to farm all the necessary D4 uniques for you. If there is a specific piece of gear that you would like to receive, but haven't found on our website, simply contact us directly and we will make sure to handle it.
In case you have any other questions before buying Unique gear in Diablo 4, feel free to contact our game experts via online-chat or Discord. We work 24/7 and will be happy to help with any difficulties.