Rare Ancestral Items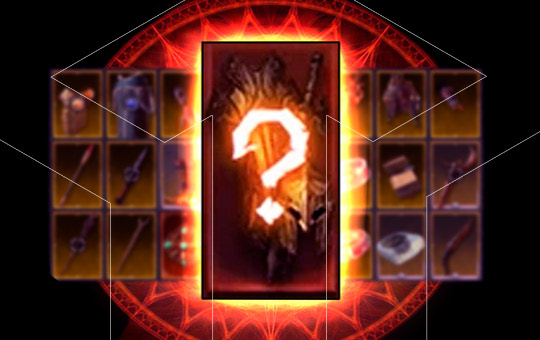 Whether you are looking for a wand for your Sorceress or a two-handed sword with special bonuses for your Barbarian, this is the right place to get any desired Ancestral items. We offer rare Ancestral gear for all classes in Diablo 4. Cross-region available, PC, Xbox & PS4/5 supported.
Delivery time: ~30-50 minutes.
What you will get:
Rare ancestral items (730+ ilvl) of your choice.
Pick only items you need - no random procs.
Only items with useful stats.
Fast delivery and safe trade.
We provide Rare Ancestral items for sale on Eternal and Seasonal realms. Please clarify your game mode in a dialog with our managers.
We also offer some discounts for those who buy several rare Ancestral gear at once. Pick more items to get custom great deals with our support managers! Before ordering any D4 ancestrals from us, read a short guide below and the minimal requirements for this service.
Requirements:
60+ level;
softcore only.
How it works?
Buying Ancestral items from Boosthive is very simple and customer-friendly. We will guide you through all the steps and help to pick the best gear available in our store.
Contact our game experts with your class and lvl via online-chat or Discord
Get the full list of all Ancestral items available in store at the moment.
Pick the ones you want to get. Don't be afraid to ask for an advice. :)
Our manager will prepare the custom link to make the purchase.
Refresh this page and the link will appear under the product picture.
We will trade the items in-game after you finalize the payment.
Can I request specific items?
Sure, you can! If you don't find the items you seek in our list, do not hesitate to request a specific Ancestral items and we will do our best to deliver it. Simply name your class with your current level and the desired perks and we will find the best solution for you. In this case the delivery time can be extended a bit
It is that simple and fast as that. If you have any additional questions about our service, do not hesitate to contact us anytime via online-chat, or Discord. Our experts are always online and looking forward to help with any difficulties.