Diablo 4 Airidah's Inexorable Will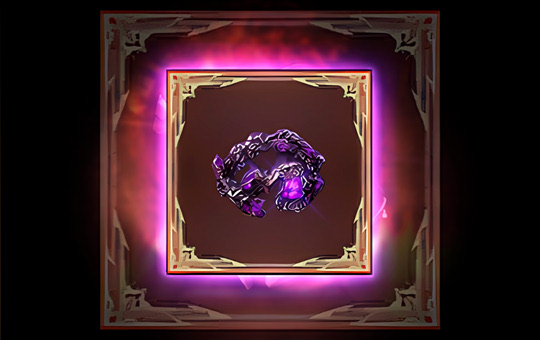 Purchase D4 Airidah's Inexorable Will - a unique Malignant Ring with 725 Item power and a 5% resistance to all elements. This ring can be used only by the Druid class in Diablo 4. The Caged Malignant Hearts introduced in Season 1 of Diablo 4 have given rise to the permanent manifestations known as the Unique Malignant Rings that drop only from the Echo of Varshan boss in Season of Blood. Druid Malignant ring is a very strong choice as it provides a large 30% crit damage bonus to key Barbarian abilities. Save time and get this unique item in the shortest time possible because we offer Airidah's Inexorable Will for sale for an affordable price.
Buying Diablo 4 Airidah's Inexorable Will includes:
Unique item - Airidah's Inexorable Will guaranteed.
Some lvl experience & Battle Pass progress.
A lot of Echo of Varshan kills.
Chance to get legendary, Sacred & Ancestral gear.
Chance to loot other unique items during the service.
Gold, materials, and other resources obtained during the boost.
Additional options:
Unlock World Tier 4 - pick this option if you haven't unlocked Torment World tier on your character.
Add D4 campaign - select it if you didn't finish the main Diablo 4 story on any character within your account.
The delivery time may vary because Airidah's Inexorable Will drop chance is very low and the whole process heavily depends on RNG. However, we will continue Airidah's Inexorable Will farming from Echo of Varshan until the item drops for your desired character. There are a few requirements that must be met before starting this service.
Requirements:
60+ level character;
world tier 4 unlocked;
D4 campaign completed;
this service is piloted only.
Diablo 4 Ring of Red Furor Stats
Airidah's Inexorable Will stands out with its ability to provide Druids with a 30% crit damage bonus which is huge in diablo 4 terms. Take a glance at all the bonuses Airidah's Inexorable Will is providing to its wielder.
Stats
Effect

725 Item Power

+5.0% Resistance to All Elements

+5.0% Fire Resistance

When casting an Ultimate Skill and again 5 seconds after, you Pull in Distant enemies and deal [1,049 - 2,098] Physical damage to them. This damage is increased by 1.0%[x] per 1 point of Willpower you have.

Additional Stats

+[11.5 - 16.5]% Damage to Close Enemies

+[2.5 - 4.5]% Lucky Hit Chance

+[3.5 - 7.5]% Willpower

[3.5 - 7.5]% Ultimate Skill Cooldown Reduction
Airidah's Inexorable Will farming should be considered one of the top priorities for any Druids as its 30% Crit damage for just spending fury is that good to have. That's why we offer Airidah's Inexorable Will grinding for sale for all the players who are tired of doing endless repeatable daily activities. Our professional boosters know the best and most optimal sources and methods to complete your order fast and easily while you enjoy your free time.
How to Buy Airidah's Inexorable Will?
Choose the correct options: seasonal/eternal character & softcore/hardcore.
Click additional options (world tier unlock, D4 campaign) if you don't have them on your account.
Proceed to checkout and finalize the payment.
We will contact you within 4-7 minutes to confirm all details and set everything up ready for boosting.
The service will start at the appointed time.
Our team will farm D4 content (especially Nightmare dungeons) until the desired Druid Malignant Ring item drops.
It may take some time because the process is heavily dependent on RNG. But we will farm Airidah's Inexorable Will until it drops.
That's it! Enjoy a powerful unique item for your character. In case you have additional questions before purchasing Airidah's Inexorable Will in our store, feel free to contact our managers via online chat or Discord. We're online 24/7 and always ready to help with questions or provide custom offers.
That's it.