Warzone 2 Season 1 bundle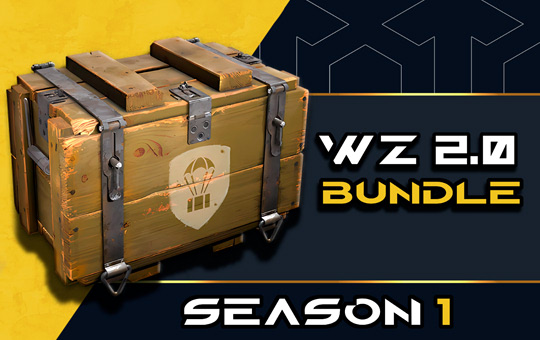 Warzone 2 Season 1 bundle includes all free weapons from Season 1 maxed out. We will get a list of guns and level them to max to unlock all attachments. Buying WZ2 season 1 package will help you to obtain 3 new guns and Damysus X13 blueprint.
Start time: 30-40 minutes / Boost takes: ~2 days.
Warzone season 1 bundle includes:
Weapons BAS-P, M13B & Victus XMR unlocked.
Max level for BAS-P, M13B & Victus XMR (all attachments).
Blueprint - Damysus X13.
Some Military & Prestige rank experience.
Good K/D during the service.
Additional options:
Season 1 gold camos - we will complete the required challenges and get Gold camos for BAS-P, M13B & Victus XMR.
Stream - all boosting process will be live streamed to you, so you can see the progress.
Warzone 2 Season 1 bundle is available for sale on all platforms: PC, Xbox & PS4/5. Before buying this service, please check the minimal requirements.
Requirements:
Warzone 2 account;
this service is piloted.
How it works?
This bundle is the fastest way to unlock all Season 1 weapons in Warzone 2. Here is a short step-by-step guide to make your boosting experience much better:
Proceed to checkout to finish the payment.
Fill in order information after placing an order.
Our managers will contact you within 3-7 minutes.
We will set everything up ready for the boost.
Wait while we unlock all Season 1 weapons on your account.
Enjoy all the rewards and new guns!
That's it! In case you have any questions before purchasing our Season 1 bundle in Warzone 2, please contact our game experts via online-chat, or Discord. We are online 24/7 and always ready to answer all the questions or make a custom offer.