KV Broadside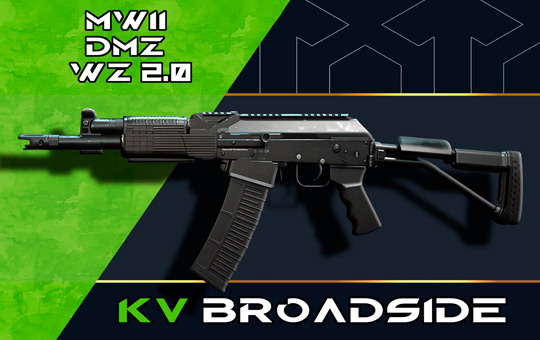 Our KV Broadside unlock service offers a fast boost, granting players access to this semi-automatic shotgun in Modern Warfare II, Warzone 2, and DMZ. Excelling at close range combat, the KV Broadside is a potent weapon of choice. Elevate your Operator's arsenal with the guaranteed acquisition of this semi-automatic shotgun through KV Broadside boosting in CoD Warzone 2, Modern Warfare II, and DMZ.
Unlock KV Broadside access, and secure this shotgun quickly and without stress. Elevate your gameplay by equipping the finest weapons, simply by buying KV Broadside from our store.
Start time: 30-40 minutes / Boost takes: 15-20 minutes.
CoD KV Broadside unlocking includes:
Unlocking the KV Broadside semi-automatic shotgun.
Opportunity to acquire keys in DMZ.
Attain Military & Prestige rank experience.
Additional Options:
unlock all attachments: Elevate the KV Broadside's potential by unlocking all mods for this current weapon;
unlock camo: Personalize your KV Broadside shotgun with unlocked skins of your choice;
stream: Witness the entire process via live stream, showcasing each step of the service.
Note: KV Broadside is unlocked within the DMZ. This service is available with a selfplay option. Additional options are conducted in piloted mode, potentially extending the boost's duration. Prior to purchasing KV Broadside, review the fundamental requirements for this service type.
Requirements:
DMZ access;
following simple instructions from our team.
How to unlock KV Broadside?
Various methods grant access to KV Broadside in Call of Duty. Upon acquisition, this semi-automatic shotgun is instantly accessible across all game modes: Modern Warfare II, Warzone 2.0 & DMZ. Here are the methods for unlocking KV Broadside:
Complete the challenge in MW II.
Secure the weapon from another player within the DMZ.
Our team favors the second method due to its speed, and it can be accomplished through the self-play option.
How it works
Place an order and proceed to checkout.
Expect contact from our customer service team within 3 to 7 minutes.
We will arrange everything for the boost.
Simultaneously log into DMZ with our team.
Our teammate will drop the KV Broadside, and you can claim it.
Revel in the new shotgun addition to your collection! Unlocking KV Broadside is a breeze with Boosthive. The process typically consumes less than 15 minutes and requires minimal effort on your part.
CoD KV Broadside boosting service
This is why we offer the KV Broadside for purchase, catering to players seeking respite from the monotonous daily grind. Our skilled boosters are well-versed in efficient sources and techniques, ensuring prompt and effort-free order completion, granting you ample leisure time.
For questions about KV Broadside carry service, contact our customer service team. We are ready to assist through online chat or Discord, or Skype and are accessible 24/7.