MW3 KD Boost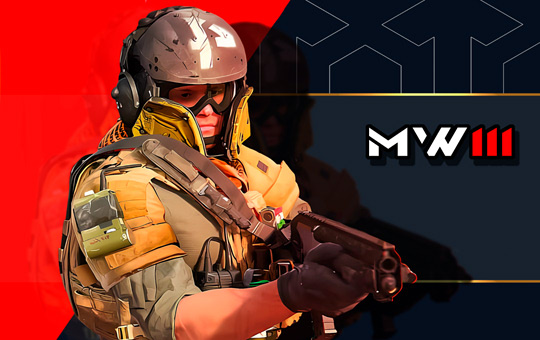 CoD MW3 KD carry is a service that helps boost your kill-to-death ratio in Modern Warfare 3. Having a strong KD ratio is a great way to showcase your skills in Call of Duty MW3. With this service, you can choose your desired K/D ratio, and our expert players will do the work for you.
Our MW3 KD boosting service is the quickest and easiest way to improve your KD ratio without any hassle. We can help you achieve a KD ratio of up to 4 to 1 during our CoD KD boost. Plus, we offer a live stream of the entire process for you to watch and enjoy.
Start time: 30-40 minutes | Boost takes: 1 hour for 3 games.
Call of Duty MW3 KD carry includes:
Your desired number of games with your desired KD.
Top 1-3 in terms of frags per match.
Some account and gun EXP.
We offer Modern Warfare 3 KD boosts on PC, PlayStation, and Xbox.
Choose a guaranteed minimum kill-to-death ratio. For example, if you select the 2 KD option, it means we'll make sure you get at least twice as many kills as deaths during the boost.
Requirements:
Modern Warfare 3 purchased;
this service is piloted.
If you want to watch our player in action during your boost in Call of Duty, we've got you covered with a live stream option. Just remember to request it before we start the service, so we can set everything up and you can enjoy the show!
Advantages of Call of Duty KD boosting
Buying an MW3 KD carry at Boosthive comes with some great perks. Here are a few to get you excited:
We guarantee to finish the service.
It's a speedy KD boosting process.
We use manual gameplay, no third-party software.
We take safety and security seriously.
You can even watch the action on a live stream.
And there's more good stuff!
Getting a solid KD ratio in Modern Warfare III is now easier than ever! You can boost your KD stat with our quick and hassle-free services. Enjoy the game with confidence!
How to buy KD boosts in CoD MW3?
If you're thinking about getting a CoD MW3 KD boost but aren't sure how it works, here's a step-by-step guide to help you out:
Choose your desired KD ratio.
Go to the checkout to complete the payment.
Expect our customer service team to reach out to you within 3 to 7 minutes.
We'll gather all the necessary details and kickstart the CoD KD boosting service.
Just like that, you can enhance your KD ratio in MW3 hassle-free. If you have more questions or want to customize your order, feel free to contact us. You can reach us anytime via Discord and our 24/7 live chat support. Our team is made up of professionals ready to assist you!