New World Umbral Shards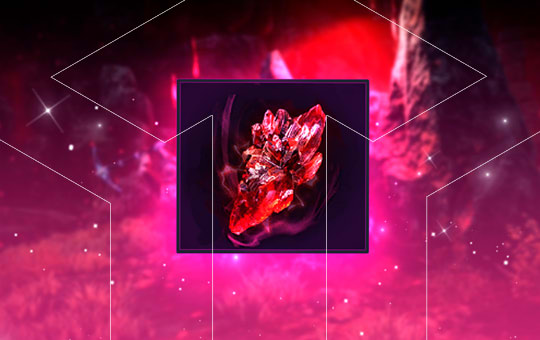 Here you can buy Umbral Shards - a new currency that was added in the New World Patch 1.3. It allows you to quickly upgrade your gear score from 600 to 625 level. We offer Umbral Shards boost for everybody who values their free time and just wants to make their characters much stronger for the upcoming endgame content like mutators, raids, wars, and much more. You can just relax and select any amount of Umbral Shards and we will farm them for you fast and easy.
New World Umbral Shards farm rewards:
Any amount of Umbral Shards.
Gear, Coins, and other loot that might drop during the service.
Boost takes: 2.5 hours/500 Shards.
Before buying Umbral Shards farming service, please have a look at our basic requirements for that type of service.
Requirements:
60 level;
E-mail Steam Guard active;
600+ Gear score.
Best Ways of Umbral Shards Farm
The last New World update brought a new endgame progressing system that allows players to increase their gear score to a raised cap of 625 level. This involves Umbral Shard currency used to upgrade your armor and weapons.
There are two ways to farm Umbral Shards in New World: Mutated Expeditions and Gypsum crafting casts. Our boosters use the mixture of both methods thus providing the fast Umbral Shards delivery.
The amount of Umbral Shards required to upgrade an item increases exponentially until the max cap. You should not be mistaken by an extremely easy way of upgrading your items to 610 level, because it will become much harder to get all the way to the 625 level. That's where our Umbral Shards grind comes in handy as it allows you to relax while we are getting the desired number of shards on your account.
Do you still have any questions? No problem! You can contact our friendly managers in online chat, skype, or discord before purchasing our Umbral Shards farm, and we will be happy to answer all your questions or offer a custom order on your request.