New World PvP Boost
New Word PvP boosting services are the key to one of the most interesting parts of this new MMO game. PvP takes a big chunk of overall NW activities and rewards players with unique PvP gear sets, weapons, territories, and other perks that will embellish the gameplay. Buying New World PvP is yet the fastest way to loot all-powerful rewards without spending hours of farming.
Buying PvP Services in New World
All PvP activities offered for sale in our store are performed by a professional carry team that has been playing New World since the early Alpha testing and knows exactly all the hints and tricks of making the boost efficient. Whether you are looking to buy the world PvP kills farming or participate and win the War, our brave boosters will help you in that.
New World PvP Services include:
mass PvP Events boosting such as Wars;
territory defense assistance;
outpost Rush wins grind;
Battle Tokens farming service.
For new players, these terms can sound unfamiliar but hardcore New World Champions know that these are the core services that will help you dominate the PvP component of the game. Lets out PvP boosting team take care of the grinding part of these activities and enjoy your rewards in exciting battles.
New World PvP Modes and Territories
The whole point of New World PvP carries is rotated around controlling as much land as possible, capture outposts, and build new settlements. Such open world and mass battles add a unique experience to the old MMORPG genre. To somehow differentiate the players from each other New Wolrd has 3 main PvP factions:
Marauders PvP Faction.
Covenant PvP Faction.
Syndicate PvP Faction.
Each of these factions has its own PvP perks and can farm a special PvP currency called Battle Tokens that can then be exchanged for PvP gear in the armory. PvP gear has decent characteristics and less random stats comparing to the other NW equipment. But what PvP modes there are in New World, that can unlock those awesome rewards for your champion?
Here are the main PvP activities available for boosting:
Outpost Rush activity (20 vs 20 mode);
PvP skirmishes between Factions;
War Events (50 vs 50 mode).
The whole concept of the NW PvP is to protect your territory while surviving in the tough medieval world. Sometimes it is pretty hard to do especially when stronger companies or even the whole faction alliances are rushing to capture your hard-earned territories.
That is exactly where Boosthive New World PvP carries can become handy. Buying such services will grant you a 100% guarantee of earning those rewards and gearing up your champion to dominate other players on your own later.
New World Battle Tokens and PvP Gear Farming
As every MMO New World will not let you easily get the BiS PvP gear and powerful weapons. Champions will have to grind a lot of PvP activities to earn the Battle Tokens that can be then exchanged for all sorts of rewards at the Armory. Hours can be spent to get some particular item and it definitely can drive you insane if you will keep losing the matches.
That is why purchasing the New World PvP carry will make your life easier. Enjoy your time and spend it on some cool activities in-game while our professional boosters farm PvP wins and get you those tokens absolutely hassle-free.
If you still have questions about our PvP boosts in New World or wish to see how our team can guide you into making the best out of your service, feel free to contact our 24/7 active managers for more information.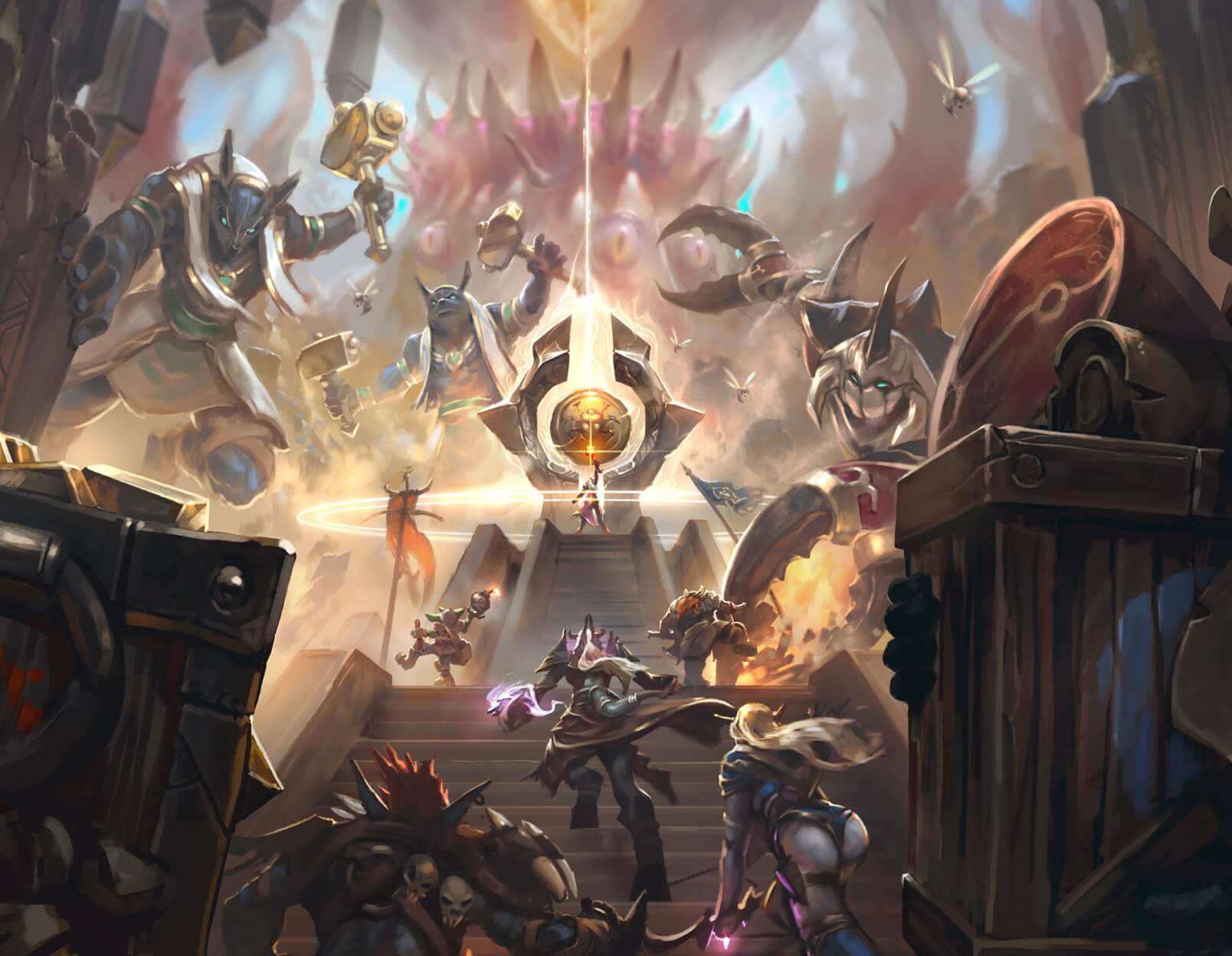 Core Principles
Why Choose Us?
We are constantly improving our services to deliver mind-blowing experiences to our customers for every order, every day
---
completed orders
and counting…
Rated 5 Stars
On REVIEWS.io
Check out our reviews on REVIEWS.io, an independent reviews platform. All reviews are genuine and published in real time.
Read customer reviews
We are online NOW and 24/7
We will contact you and start working on your order within 7 minutes
Only game experts on our team
Every manager, even the owner, has successfully personally completed over 300 orders
We only use safe and time-proven methods
P.S. We'd better miss a $10,000 sale, than risk your account