New World Expeditions Boost
Buying Expeditions in New World MMO is your fastest way to conquer these five-player instanced dungeons that will take players to the darkest corners of Aeternum. Fight the most hardcore foes and loot powerful rewards while completing puzzles. New World Expeditions carries that we offer for sale are done by a professional boosting team that will make your gear farming completely stressless.
What are Expeditions in New World
Expeditions are the hardcore end-game 5-man missions for players of New World MMO. Basically, in simple terms, it is instance dungeons with difficult enemies, powerful bosses rare quests, and unique loot that can totally buff your character's strength. They are filled with lore pieces that will interest both novice players and veteran ones who just want to level up and loot some items.
With our Expedition carry service you can be sure about the following:
top expedition boosters will take you on a complete mission run;
the run will be fast, well-coordinated, and completely stress-free;
you will get all the loot you are eligible for;
you will learn some pro techniques and mechanics on Expedition bosses.
Exploring the expeditions in a new world can be a hard task especially if you don't have a good team to complete them with. Most of them are pretty engaging and some bosses can be a real threat to inexperienced players. Luckily for you, our professional expedition carry party has successfully completed hundreds of runs and has been playing New World since the early alpha.
They are 100% ready to face dire threats and will help you learn more about the source of Corruption, expose the Angry Earth's ulterior motives and reveal the deeper menace behind the Lost. No challenging battles can stop them and you from obtaining the end-of-mission reward.
How many Expeditions are there in the New World?
With the game developing at a rapid pace it is only a matter of time that the number of Expeditions will grow rewarding champions with top quality gear and precious crafting resources. However, at the moment, there are six expeditions that players of the New World can complete.
New World Amrine Excavation.
New World Shattered Obelisk.
New World The Depths.
New World Dynasty Shipyard.
New World Lazarus Instrumentality.
New World Garden Of Genesis.
Although there are only six expeditions missions in New World, they are pretty challenging and will demand a lot of coordination and skill from players. Therefore it may take some additional time for you to complete them and loot the best gear from the end-of-dungeon chest.
To avoid unnecessary wipes and spending hours in one of the expeditions Boosthive offers a fast Expedition farming service that will guarantee you flawless runs with the top New World players.
New World Mutated Expeditions Boost
Mutated Expeditions are more difficult and hardcore versions of the regular expeditions. These challenges were added with the New World Patch 1.3. Currently, there are three end-game dungeons that are available for 60 level players:
Mutated Dynasty Shipyard;
Mutated Garden of Genesis;
Mutated Lazarus Instrumentality.
Each one of these expeditions has 10 difficulties (mutations). Players have to face only one set of mutation (affix) at level one up to three upgraded sets of affixes on level 10. This means there will be certain mechanics and debuffs that will make the run much harder. Besides that, the health points and the enemies' damage are also increasing proportionally with each level.
Expedition bosses get new abilities and mechanics, so players have to adjust and even change their regular strategies on higher levels. Mutated Expeditions have a rating system at the end of the run, ranging from Bronze to Gold. Players get better rewards and tons of Umbral Shards depending on difficulty and a bonus for clean and fast completion.
However, these goals are hard to achieve with pug groups making Mutated expeditions quite challenging for people who don't have a regular party to play with. That's why buying Mutated Expedition carry might be a much easier and faster solution for you to gear up in the new patch.
Buying Expedition Boosting Service in New World
In case you need some help to clear your daily expedition mission or you want to farm a particular item but can't get the right team to do it fast, Boosthive is here to assist you. Our team knows all the routes and boss mechanics to complete Expeditions in the shortest time possible.
Additionally, since we are playing New World since the early alpha we have created fast routes and Expedition guides that we will gladly show you in your carry runs. This will get you some additional value, such as:
learn boss tactics to join any group later;
see the shortest and most efficient expedition paths;
get Expedition experience and solve puzzles with pro-players;
gear-up your character and loot unique powerful weapons;
all New World expeditions are available for fast carry.
These perks will only compliment the fast Expedition loot run performed by our experience boosting team. Enjoy your gameplay, obtain the top items and dominate the New World before everyone else together with Boosthive.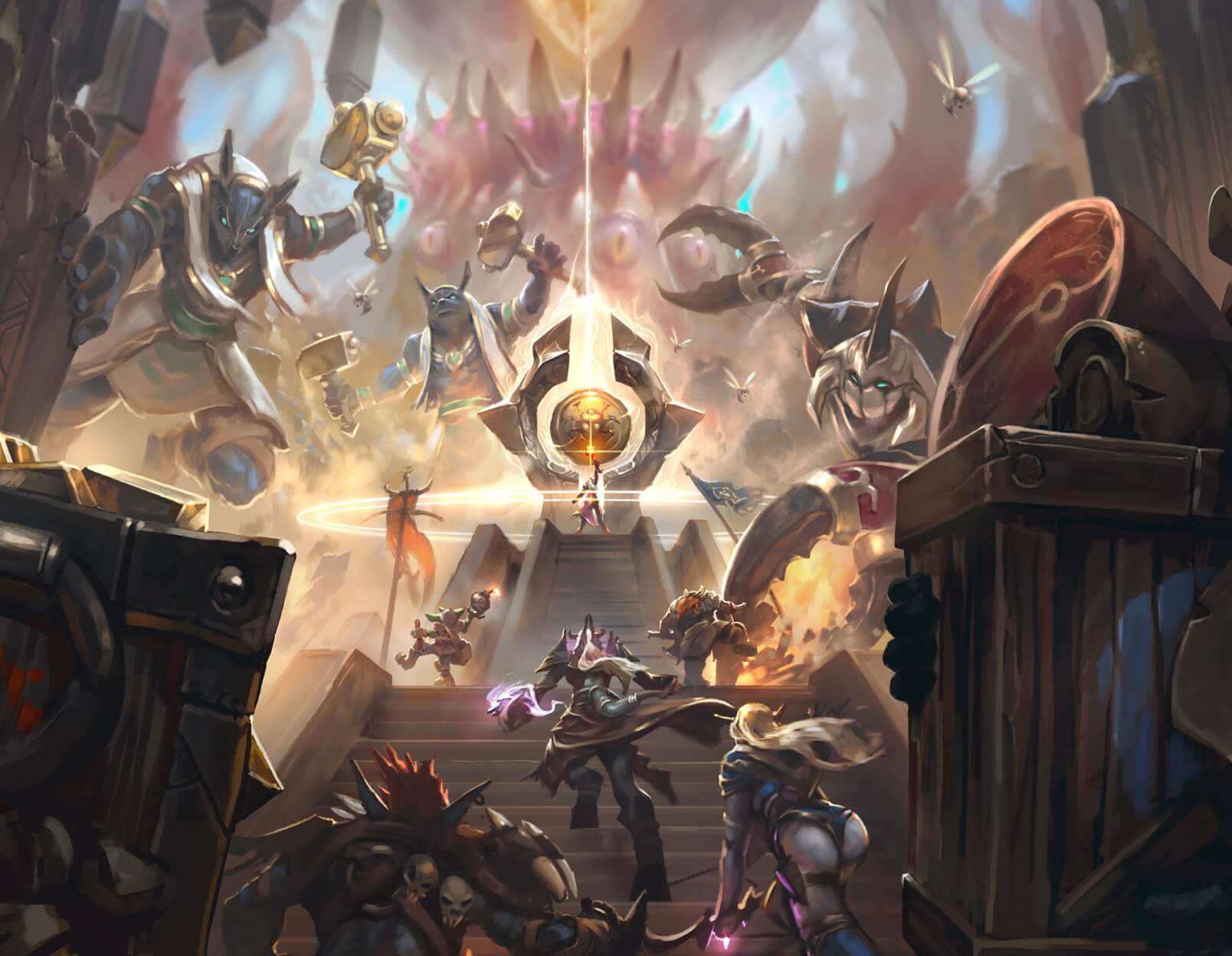 Core Principles
Why Choose Us?
We are constantly improving our services to deliver mind-blowing experiences to our customers for every order, every day
---
completed orders
and counting…
Rated 5 Stars
On REVIEWS.io
Check out our reviews on REVIEWS.io, an independent reviews platform. All reviews are genuine and published in real time.
Read customer reviews
We are online NOW and 24/7
We will contact you and start working on your order within 7 minutes
Only game experts on our team
Every manager, even the owner, has successfully personally completed over 300 orders
We only use safe and time-proven methods
P.S. We'd better miss a $10,000 sale, than risk your account