The Ennead Expedition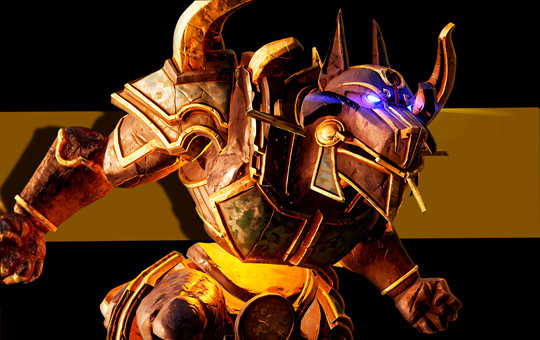 The Ennead expedition boosting is a full run to defeat all bosses in this New World dungeon and get 590+ GS legendary drops. This is a 3-5 player expedition added with Brimstone update. The Ennead carries will be a perfect solution for those who don't want to waste time looking for a group: we can do up to 25 runs per day!
You can buy the Ennead expedition runs on all servers and regions. We will help to beat all the bosses and unlock new achievements. Even though this dungeon is not that hard, it still takes a lot of time and effort to form a group and beat all the bosses. With our Ennead boosts you don't have to worry about this anymore.
Start time: 5-6 hours / Boost takes: 2-3 hours per run.
New World The Ennead boost includes:
Chosen number of full runs.
Chance to loot 590+ GS legendary items.
Tons of Mastery points obtained for each run.
Coins, loot and experience that are obtained during the service.
Achievement for defeating all bosses.
Our calculator will help you to pick the required number of runs. We also recommend taking all pre-quests and tasks in Brimstone Sands before the expedition. Before purchasing the Ennead expedition carry, please turn off Steam Remote Play and check the basic requirements.
Requirements:
level 60;
Rise of the Angry Earth DLC;
character with 600+ GS;
this service is piloted only.
How This Service Works?
This service is very simple and straighworward yet allows you to save a lot of time and nerves. Here is a step-by-step guide on the whole boosting process.
Select the number of runs with the slider.
Proceed to checkout and finish the payment.
Our game experts will contact you within 4-7 minutes.
We will set everything up ready for boost and schedule the time.
At the appointed time, our team logs onto your account to provide the service.
We will take care of forming a group and clearing the chosen number of Ennead expeditions.
The service will be finished once all the runs are done. In case you have additional questions before purchasing the Ennead carry runs, feel free to contact us in the online-chat, or via Discord. We work 24/7 and will be always happy to answer any questions or provide a custom offer on request.