The Empyrean Forge Expedition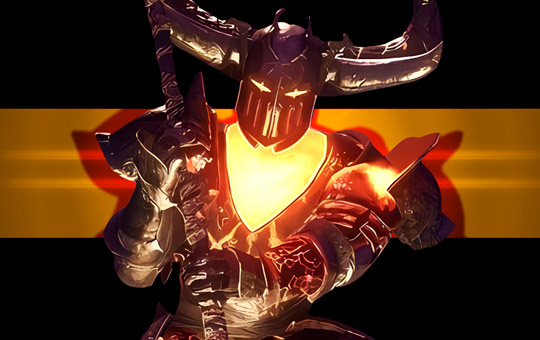 The Empyrean Forge expedition boost is a service for defeating all bosses in this New World dungeon and getting 590+ GS loot. This is a 3 to 5-player expedition designed for players of level 60 and above. The Empyrean Forge carry is a perfect way to get gear for players who don't want to waste time looking for a group. Our professional teams perform up to 25 runs per day, meaning that it is easier than ever to get in a group and start getting loot!
The Empyrean Forge expedition boosts are available on all servers in all regions. Our teams are ready to help with defeating all of the bosses and unlocking new achievements. Forming a group might take time and effort, and our Empyrean Forge boost makes sure that you don't have to worry about this anymore.
Start time: ~30 mins -1 hour / Boost takes ~2-3 hours per run.
New World The Empyrean Forge boost includes:
Your desired number of Empyrean Forge runs.
Chance to get 590+ GS gear (normal).
Chance to get 625+ GS gear (mutated).
Tons of Mastery points obtained with each run.
Coins, loot, and experience.
An achievement for defeating all bosses.
You can pick your desired number of runs via a calculator here on the website. You can also pick between normal and mutated versions of the expedition. Before purchasing The Empyrean Forge Expedition carry, please make sure to turn off Steam Remote Play and take a look at the requirements for this service.
Requirements:
level 60;
character with 600+ GS;
this service is piloted.
The Empyrean Forge Mutated Boost
We also offer a mutated version of the expedition run. The difference is in difficulty, but also in rewards. There are three mutated difficulty levels: Intermediate, Hard, and Elite. Each consecutive level increases difficulty substantially, but at the same time, the rewards also become much better. If you want to buy a Mutated Empyrean Forge run, you can select this as an additional option during the purchase.
How Does This Service Work?
The Empyrean Forge Expedition service is a straightforward process that allows you to save a lot of time and enjoy the game more than ever before. Here is a step-by-step breakdown of the whole boosting process.
Select the number of runs with the slider.
Pick between normal and mutated versions of the run.
Proceed to checkout and finalize the payment.
We will contact you within 3 to 7 minutes.
We will set everything up ready for boost and schedule the time.
Our team will log into your account at the appointed time to provide the service.
We will take care of forming a group and clearing the chosen number of Empyrean Forge expeditions.
In case you have any questions before buying The Empyrean Forge carry runs, feel free to contact us via the online chat, or Discord. We are available 24/7 and are always happy to answer any questions you might have or provide you with a custom offer.