Shadespire Tower Boost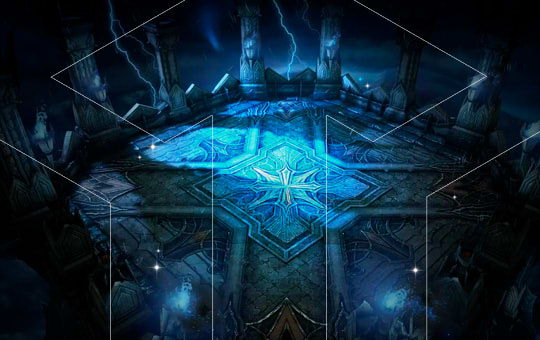 Shadespire tower boost will help players with characters of ilvl 302-540 and higher to get the best rewards from this challenge gauntlet. Shadespire tower is one of the earliest endgame activities available for Lost Ark players. Anyone who has reached item level 302 is available to enter this gauntlet. Shadespire Tower carry is beneficial to anyone who wants to receive the rewards.
Since each floor of Shadespire provides a unique challenge, and can only be cleared solo, it creates a situation where players have to learn the strategy and adapt a lot. This is usually achieved through trial and error, which simply isn't fun for some players. Shadespire carry services solve this issue and allow people to enjoy the rewards without the stress of learning the strategy and mechanics.
Lost Ark Shadespire Tower boosting rewards:
Completion of chosen floors in Shadespire.
Notable rewards from first full clear:

Skill Points Potions, Card Packs, Masterpiece, Giant's Heart, Rapport Gifts, Creation Fragments, Growth Potions, Quick Recharge Rune.

Full run on alts will reward with:

x39'000 Harmony Shards;
x4'500 Guardian Stone Fragments;
x1'500 Destruction Stone Fragments;
x120 Harmony Leap Stones;
x60'000 Silver.

Other loot that might drop during the service.
Boost takes: 5-30 mins per floor.
Please note, that it is recommended to do first Shadespire Tower run on an alt character. Skill Points potions effect is applied to all characters on the same account. However, doing second run on the main toon will give you tons of upgrade materials to improve character ilvl.
Please pick custom Shadespire floors that you struggle with or get a full run at once with a nice discount. Before buying Tower of Shadows in Lost Ark, please check the minimal requirements for this type of service.
Requirements:
50 level;
400 ilvl for 0-20 floors;
460 ilvl for 21-35 floors;
540 ilvl for 36-50 floors;
this service is piloted only.
Rewards from Shadespire Boost
There are many useful rewards awaiting players who decide to conquer this tower or use our Shadespire Tower carry to do so. Best rewards, however, are granted to the first characters who clear the tower on any given account. This means that every subsequent character will receive a different set of items for the completion of Shadespire. While less valuable, they are still extremely useful and every adventurer should consider acquiring them. For now, let's take a look at those Shadespire Tower rewards that are granted to characters going through the tower the first time around.
| | | |
| --- | --- | --- |
| Floor | Reward | Total |
| 1, 2, 3, 4, 31, 32, 33, 34 | Uncommon Mod Pack | x8 |
| 5 | Expertise potion | x1 |
| 6, 7, 8, 9, 26, 27, 28, 29 | Engraving Recipe Chest | x8 |
| 10, 11, 12, 13, 14, 21, 22, 23, 24, 41, 42, 43, 44 | Engraving Recipe Pouch | x17 |
| 15 | Vitality Increase Potion | x1 |
| 16, 17, 18, 19, 36, 37, 38, 39 | Rapport Chest | x8 |
| 20, 50 | Skill Point Potion | x2 |
| 25 | Masterpiece #17 | x1 |
| 30 | Domination Potion | x1 |
| 35 | 10th Giant Heart | x1 |
| 40 | Stat Increase Potion | x1 |
| 45 | Quick Recharge Rune | x1 |
For subsequent clears of the tower, however, rewards will look like this:
Harmony Shard Pouch x18;
Harmony Leapstone x100;
Guardian Stone Fragment x4'500;
Destruction Stone Fragment x1'500.
While inferior to the first clear, those rewards are still a substantial motivation to clear the tower again.
How to Get an Island Soul From Shadespire's Floor 24
One of the most important things that Shadespire Tower has to offer Lost Ark players is the Island Soul. Awarded for the Shadow Mark quest, this reward lies in the depth of this tower. Players need to ascend to floor 24 of Shadespire in order to complete the quest and get this soul. In order to ascend to floor 24 players will need to have a character with an item level equal to 420 or higher. Ascending this high up the tower might prove severely challenging for people who never tried it before, and that's where our Shadespire Tower boosting services come into play. With our help getting this particular Island Soul will be a breeze.