Lost Ark Chaos Dungeons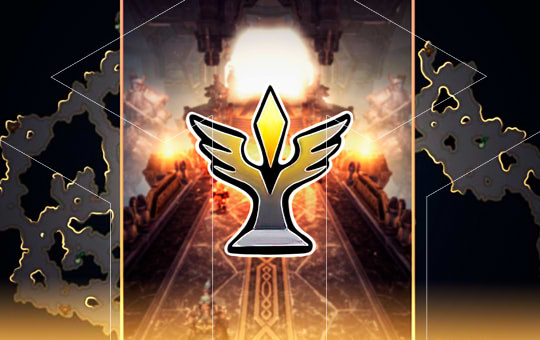 Chaos Dungeons boosts will be interesting to any Lost Ark player with a toon that just hit level 50. Being one of the first end-game activities for earning gear and rare resources such as Harmony Leap Stones, these dungeons are very important for any character. Get our Chaos Dungeon boosting services to speed up your progression and aim straight for the best content, skipping its monotonous early stages.
Chaos Dungeons can only be entered twice a day. After that the rewards will be diminished, so the most optimal way to gear up is to complete two dungeons a day without fail. It means that getting a professional boost might be a good idea, especially for newer players. Pick the number of runs and let our professional team carry you through Chaos Dungeons fast and easy, so you don't need to stress about failing daily runs.
Lost Ark Chaos dungeon boosting rewards:
Chosen number of Chaos Dungeons completed.
Chaos dungeon gear set items.
Gear honing materials (f.e. Harmony Leap Stones).
Harmony Shards.
Other rewards that can drop during the service:

accessories;
Cube tickets;
Ability Stones;
Engraving recipes.

Silver.
Boost takes: 5 minutes/dungeon.
We can do multiple Chaos Dungeon runs during the day. Please note, that each player have enough energy only for 2 entries per day with full rewards. After using 100 Aura of Resounance energy, the number of rewards will be diminished.
Before buying Chaos dungeon farm service, please have a look at the basic requirements.
Requirements:
50 level;
ilvl corresponding to chosen Chaos Dungeon;
this service is piloted only.
How does Chaos Dungeons Boost Work?
If you wish to get a Lost Ark Chaos Dungeons boost, all there is to do is pick the service you are interested in particular, and proceed to the checkout. Within minutes our customer support managers will contact you to specify additional information and ask any questions if there are any. It really is this simple! Enjoy your Chaos Dungeons carry that will be done in the shortest time possible by our teams of professional players. Our customer support managers work 24/7 to ensure that you can get any help regarding an order at any time, be it day or night.
Harmony Leapstones Farm in Chaos Dungeons
Rewards from Chaos Dungeons are very useful and important for any character of ilvl 250 and higher. One of the most sought-after items, however, are Harmony leap stones. With the help of these stones, players can upgrade their weapons by honing. Since they give such a great benefit to any character, it would be a good idea to start farming them as early into the game as possible. One of the best ways to earn said Leapstones is to run Chaos Dungeons daily without failing them. Our Chaos Dungeons boosts make this process way easier and more convenient, allowing you to spend time on more engaging things in the game, while we are farming Harmony Leapstones for you!