Diablo 3 Power-Leveling
It's simple. Here, at Boosthive, we offer Diablo 3 Powerleveling service which will save your time by skipping the boring, leveling part and let you farm that end game as soon as possible. Here your character gets power leveled to max within 30 minutes of placing an order! We level in Softcore and Hardcore modes for seasonal and non-seasonal characters. Leveling in Diablo 3 has never felt so good.
Diablo 3 power leveling is repeatedly bought by our customers. No matter how much experience they might have, or even if they are completely new, the service clearly shows the benefits of choosing one. Players rarely have enough time for everything they want to do, we know, for such is the life of a gamer. When it comes to D3 power leveling, it's no different. For one reason or another, you simply have no time for leveling.
If we're completely honest, why should you? You're only interested in max level play, the "end game", aren't you? Why does everything again? If only there was some kind of a way to power level in Diablo 3, right?
Thanks to Boosthive, you now have an option to choose from several Diablo 3 power leveling services. Whether it's a Season character or a Non-seasonal one, normal levels or paragon, we strive to do our job as efficiently and as quickly as possible. We value our customers and their precious time, therefore we always boost your characters in an optimal way. What this means is that our highly experienced members have the knowledge and power to bring your character to max level within 30 minutes of placing an order.
You can literally see your character grow in power with each passing second. Forget having to grind before getting to the part of the game you like the most. Check our d3 power leveling services and enhance your gaming experience.
By using one of our services, you will get rid of all those boring parts of the game and get to the interesting ones as quickly as possible. Never again settle for less than what you deserve.
Try one of our Diablo 3 leveling services and see why we have so many satisfying customers.
Give us your support and confidence, order your very own Diablo 3 leveling service, and be amazed by what we can achieve for you in such a short amount of time!
FAQ:
What realms do you support?
While we are from the EU, we play on all realms - EU, US, Oceania and so on.
What are your working hours and how long do the orders take?
We work 24/7 and around 90% of the orders start within 10-15 minutes of making one
What can I get done by using d3 power leveling at Boosthive?
Any and every class you want.
Seasonal power leveling, Non-Season, Softcore, Hardcore, whatever you want! We offer the best Diablo 3 level boost service there is. Have in mind, though, getting to level 70 is not the end of road, by any means. After reaching level 70, all experience you gain increases your Paragon level and earn Paragon points which make your character even stronger.
Choose Boosthive, let us know how powerful you want your character to become, sit down, relax and let us do what we're best at.
Do you use any 3rd party programs?
Everything is done manually, by a real person, without using any 3rd party programs.
What platforms do we support?
Currently, we only support PC playing, but do not hesitate to ask our managers for help in case you need services on X-box or PS4.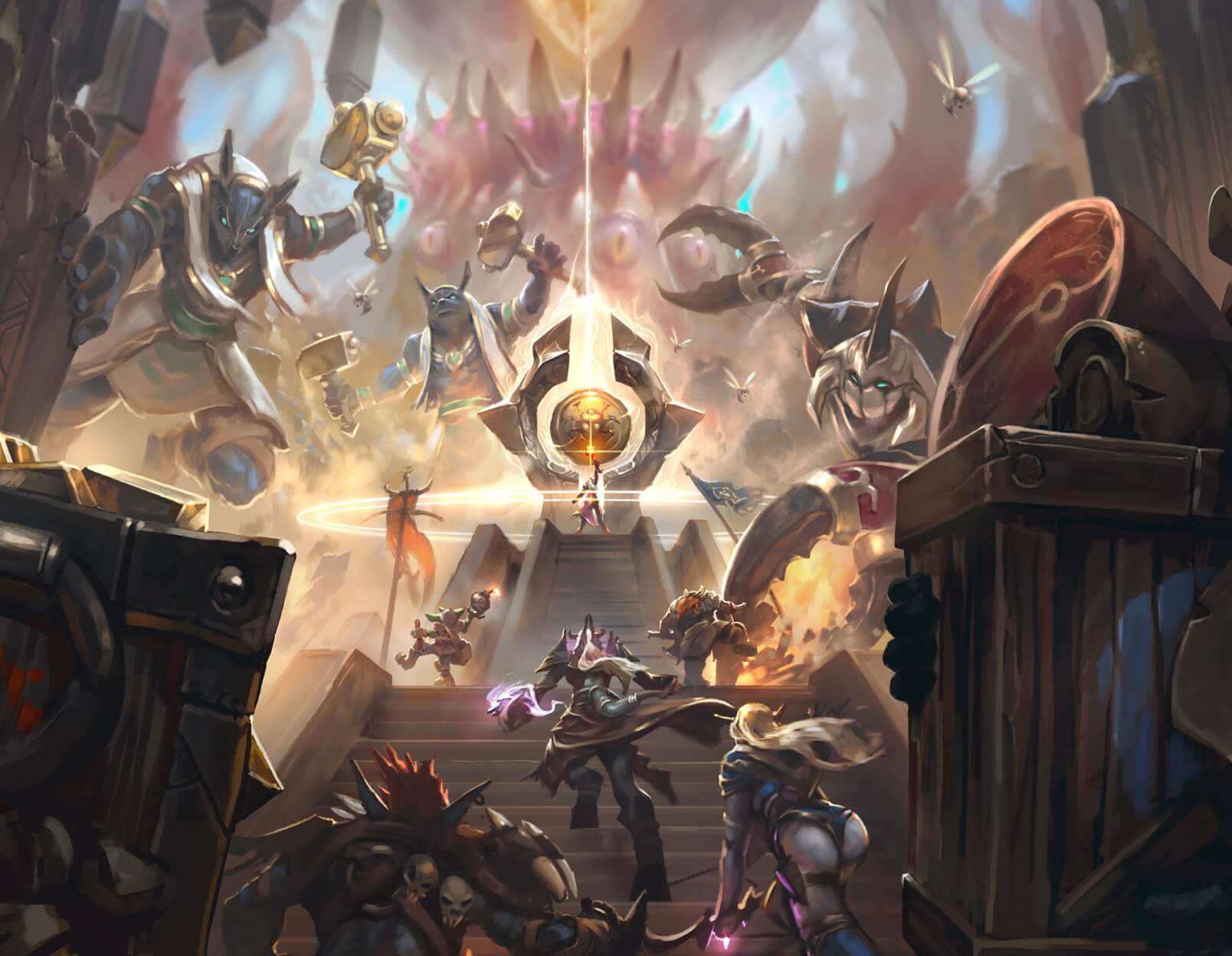 Core Principles
Why Choose Us?
We are constantly improving our services to deliver mind-blowing experiences to our customers for every order, every day
---
completed orders
and counting…
Rated 5 Stars
On REVIEWS.io
Check out our reviews on REVIEWS.io, an independent reviews platform. All reviews are genuine and published in real time.
Read customer reviews
We are online NOW and 24/7
We will contact you and start working on your order within 7 minutes
Only game experts on our team
Every manager, even the owner, has successfully personally completed over 300 orders
We only use safe and time-proven methods
P.S. We'd better miss a $10,000 sale, than risk your account