WoW Classic Gold
Buy WoW Classic Gold if you want to acquire a large amount of in-game resources, buy the best equipment, and avail other services. We offer a gold-selling service so that you don't have to spend time grinding for the items you need. WoW Classic Gold is as crucial to players as blood is to humans – it's used to buy mounts, craft items, and repair your equipment, not to mention WoW tokens.
Simply buy gold in WoW Classic, and you won't have to worry about minor things like taking a break in the game after work or farming, turning WoW into a second job.
Why WoW Classic Gold is Essential
Buy World of Warcraft Classic gold to significantly reduce the time investment for character progression because gold is the main resource for leveling up your character, buying necessary consumables, and acquiring equipment items.
Since the release of Vanilla WoW, players have wondered where to farm gold, as life for players doesn't get easier with each expansion. Just like in real life, if obtaining gold becomes easier, prices also increase.
Many aspects of the gold flow among players are regulated through the Auction House, where players can list resources, consumables, and equipment items. Therefore, regardless of how easily gold can be obtained, Auction House prices are always somewhat higher than what ordinary casual players can afford.
How to Farm WoW Classic Gold
Fortunately, gold farming is not rocket science, and ways to earn a few coins are well-known and detailed for each expansion. To avoid delving into specific details, let's briefly look at the main gold farming methods applicable to each expansion:
You can farm gold by gathering resources and selling them on the Auction House.
If you want to earn more gold, master item crafting – some items are quite valuable, and by becoming proficient in Auction House pricing, you can make a decent profit.
Not interested in mastering professions? That's fine. You can farm BoE items in dungeons and the open world. Some items are worth a colossal amount of gold, so why not try your luck.
You can try being someone who helps beginners explore dungeons and level up for gold. You either need to excel in your class mechanics or find a team to assist you in this endeavor.
What's the difference in item prices when buying on the Auction House, when simply selling them to an NPC vendor is even more profitable. Keep an eye on the market; perhaps some items will allow you to make easy gold.
These are just some ways to farm WoW Classic Gold, but they are enough for your initial steps into the world of trading. However, as you can see, many of these methods require a lot of time or a bit of luck.
Why rely on luck when we have WoW Classic Gold? Buy it from us – we offer you the opportunity to buy gold on any realm and in any quantity, both on EU and US regions. We got WoW Classic Gold for sale, so you can avoid the tedious grind.
Do You Sell WoW Classic Gold for Classic Era?
Certainly! If you need gold to buy mounts, equipment, or consumables, we can offer you a significant amount of gold tailored to your needs. We don't limit ourselves to just one expansion, so you can order gold for both WotLK Classic and Classic Hardcore. Moreover, soon we will also start selling for Season of Discovery!
I Need WoW Classic Gold for WotLK Classic
You can place an order for WotLK gold right now. We have an impressive stock of gold on all realms and in all regions. Want to get fast flying mounts or level up your profession to the maximum? Perhaps you need to purchase reagents for crafting legendary weapons? All of this can be done with gold, so feel free to buy gold from us.
Is Classic Hardcore an Option Too?
Absolutely! We understand how crucial it is to keep your character in the best shape and gear when it comes to Classic Hardcore. Of course, the gear costs a fortune, not to mention consumables. Fortunately, you can always buy gold from us without risking your character's life while farming gold.
What about Season of Discovery WoW Classic Gold
You just asked, and we are already ready to provide you with gold for a comfortable Season of Discovery! We can imagine how players will inflate prices at the start of the new expansion, as everyone will want to grab as much gold as possible. However, we are prepared for this scenario. Simply buy yourself a good amount of gold at the launch of Season of Discovery and allow yourself more than anyone else on the server.
Buying WoW Classic Gold Safely
We prioritize the safety of your accounts above all, so we ensure that buying gold is trouble-free for you. We offer you several options for obtaining the desired gold, and each of them is entirely safe. At the moment, we offer three options:
You can receive gold by meeting with the seller in person in the capital city. By leaving some item as collateral, this transaction won't raise suspicions from GM's, and you can enjoy your gold without worrying about your account.
You can receive gold via in-game mail. If you don't have time to log in at the time of the order, we can arrange a safe gold transfer through the mail.
You can receive gold through the Auction House. Simply list an item for the required amount of gold, and we will buy it, making the transaction as discreet as possible.
We are open to your suggestions and are happy to discuss all delivery options with you. Feel free to reach out to us in the website chat or contact us on Discord.
Why Choose Boosthive for cheapest WoW Classic Gold
Boosthive stands out as a premier choice for buying WoW Classic gold. We offer competitive prices, ensuring you get the most value for your money. Whether you're looking for cheap WoW Classic gold on Classic Era or Wrath of the Lich King Classic Classic gold, Boosthive offers a range of options to suit your budget. Their service is not just about selling gold; it's about providing a seamless and secure transaction experience.
Fast and Reliable Service
One of the key advantages of using Boosthive is the speed of delivery. Once you buy WoW Classicgold, the service ensures that the gold is delivered to your account swiftly, typically within 15-30 minutes. This quick turnaround time means you can get back to enjoying the game without any significant interruptions.
Multiple Trading Methods
We understand the importance of flexibility and offers various methods for WoW Classic gold trading. Whether you prefer direct trade, mail, or Auction House methods, we have options to cater to your preference, ensuring a convenient and secure transaction.
Gold Always Available
Our extensive network offers WoW Classic gold buying regardless of faction, realm, or region. Whatever your request, we are ready to meet all your needs.
Safety First
We adhere to all safety rules not only to protect our accounts from bans but also to ensure that you can treat yourself with the necessary amount of gold without putting your characters under suspicion. Current encryption methods, transparent farming techniques, and no third-party programs are our core principles of operation.
Swift Customer Support
We operate 24/7, and our operators are always ready to promptly respond to any questions about your order in the chat. Just message us on the website chat or reach out to us on Discord. We are confident that you will be satisfied with our service.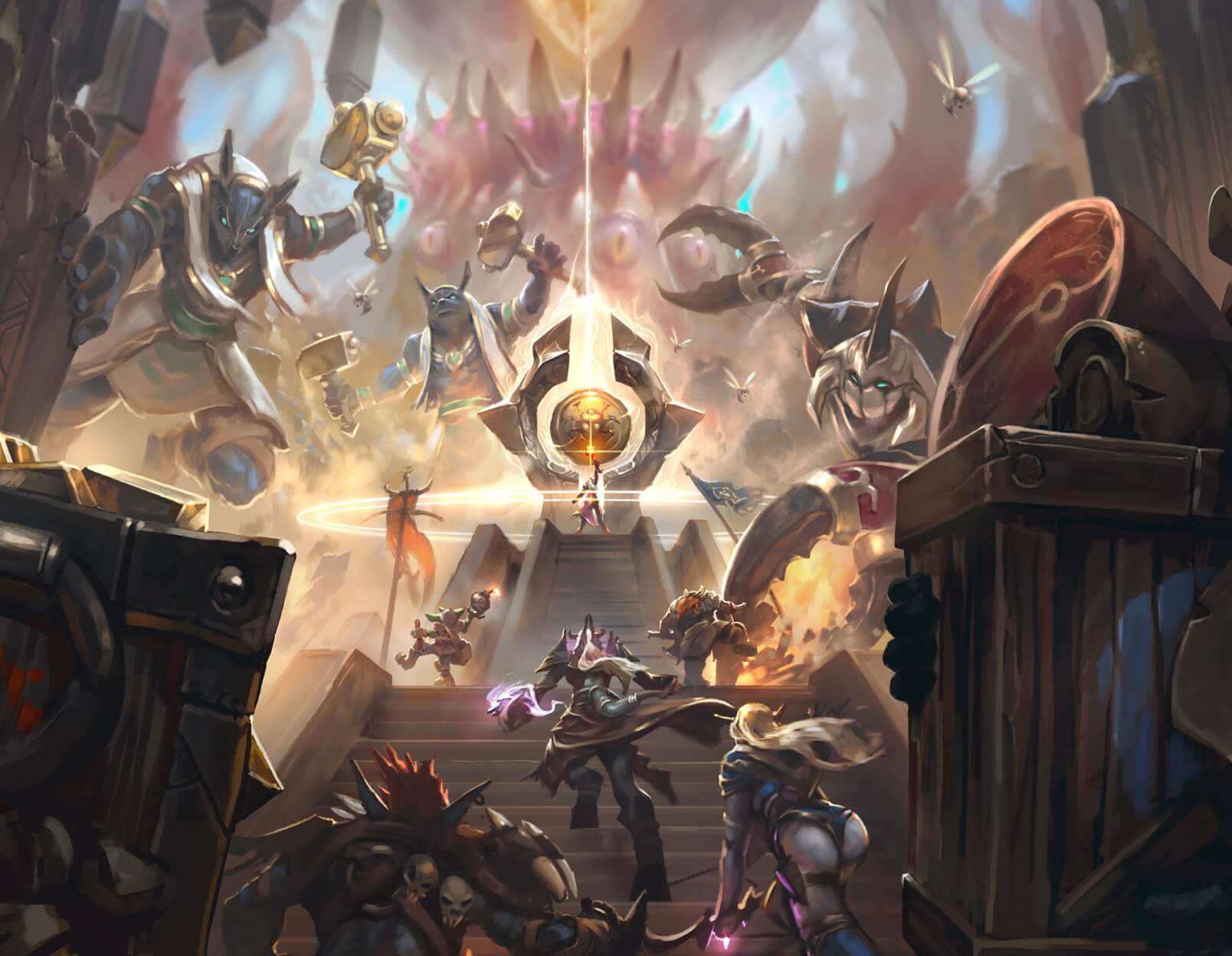 Core Principles
Why Choose Us?
We are constantly improving our services to deliver mind-blowing experiences to our customers for every order, every day
---
completed orders
and counting…
Rated 5 Stars
On REVIEWS.io
Check out our reviews on REVIEWS.io, an independent reviews platform. All reviews are genuine and published in real time.
Read customer reviews
We are online NOW and 24/7
We will contact you and start working on your order within 7 minutes
Only game experts on our team
Every manager, even the owner, has successfully personally completed over 300 orders
We only use safe and time-proven methods
P.S. We'd better miss a $10,000 sale, than risk your account