Tarisland Dungeons
Tarisland dungeon carry service is valuable to any player, whether they aim to enhance their character or simply lack the time to explore all the in-game content. In Tarisland, dungeons serve as a source of acquiring high-quality gear, special dungeon currency, and a means to complete certain quests. By choosing our Tarisland dungeon boosting service, you can rest assured that you've entrusted these challenges to the right team.
Tarisland Dungeon Boosting Explained
We offer Tarisland dungeon boost services because we understand the tedium and time investment required in the grinding process. Our goal is to facilitate the swift and hassle-free acquisition of dungeon gear and currency for your character.
With your precious time in mind, why not delegate the arduous work to our seasoned boosters? Our experts are prepared to leverage their skills, ensuring you achieve your dungeon-related objectives rapidly and without any risks.
Should you find yourself with free time and a desire to enjoy Tarisland dungeons without the hassles of joining subpar teams or dealing with unknown players, our team of professional boosters is ready to accompany you on your journey.
Top 5 advantages of buying Tarisland dungeon runs.
Require assistance with dungeon completion?
No time for solo dungeon farming?
Desire to expedite the grinding?
Yearning to glean wisdom from top Tarisland players?
Struggling to locate a dungeon team matching your pace?
Considering all these benefits, you can entrust dungeon completion to us while you engage in other, more interesting and important in-game and real-life activities.
How you spend your time is your choice, and, in turn, we will take care of fulfilling your order and clearing any dungeon at any difficulty. We'll assist you in obtaining the necessary equipment, farming the required coins, or gathering the materials you need. Making a purchase on our website is incredibly simple, and we're ready to answer all your questions in the website chat or on Discord.
What Dungeons to farm in Tarisland?
Tarisland dungeons promise to be exceptionally captivating to complete. Tarisland is a new MMORPG game that has drawn inspiration from World of Warcraft and other previously released games in this genre. You can expect thrilling battles with hordes of mobs and bosses, along with substantial rewards.
Developers have put in significant effort to make dungeon runs the most engaging activity where players can not only acquire gear to enhance their characters but also farm coins, level up their characters, and complete quests. Finally, the game offers several dungeon difficulty levels, where loot quality increases alongside the difficulty of the dungeon run.
Tarisland dungeon list:
Dim Cavern;
Library of Chaos;
Camp Carlyan;
Merfolk Swamp;
Forest Altar;
Botanical Garden.
In the mentioned dungeons, you'll discover valuable loot suitable for any class. Therefore, it's beneficial to be familiar with a list of the best items obtainable from each instance. Need something in particular? Please contact one of our customer support managers and they will be glad to help you and offer the exact dungeon boost that you will need to dominate in Tarisland.
What are Tarisland Arcane Realms?
Tarisland devs from Tencent have unveiled the Arcane Realm affixes, a special mechanic (or rather, mode) that increases the difficulty of completing dungeons in the game designed for a group of five players.
This mode has three levels, and the higher it is, the more affixes can be activated. However, the rewards will also be improved accordingly. The affixes themselves will trigger various conditions during battles, requiring players to have a certain skill to avoid death.
For example, a group might face meteors falling from the sky or exploding poisonous spheres. Each affix has a negative effect and implies specific countermeasures against it. In many ways, this mode is inspired by the difficulty of Mythic+ in WoW.
That's why we offer you to buy dungeon boosts in Tarisland, so that your character is geared up to the maximum, and all the doors in the world of Tarisland are always open to them, regardless of whether it's a raid, a new location, or something else.
Should you have any inquiries, feel free to reach out to us anytime. Our customer support operates round the clock, ensuring we're available to address your queries whenever they arise. If you have any special preferences to include in your order, we can accommodate those too! Enhance your gaming experience with top-tier loot and incredible rewards through our Tarisland dungeon boosting services.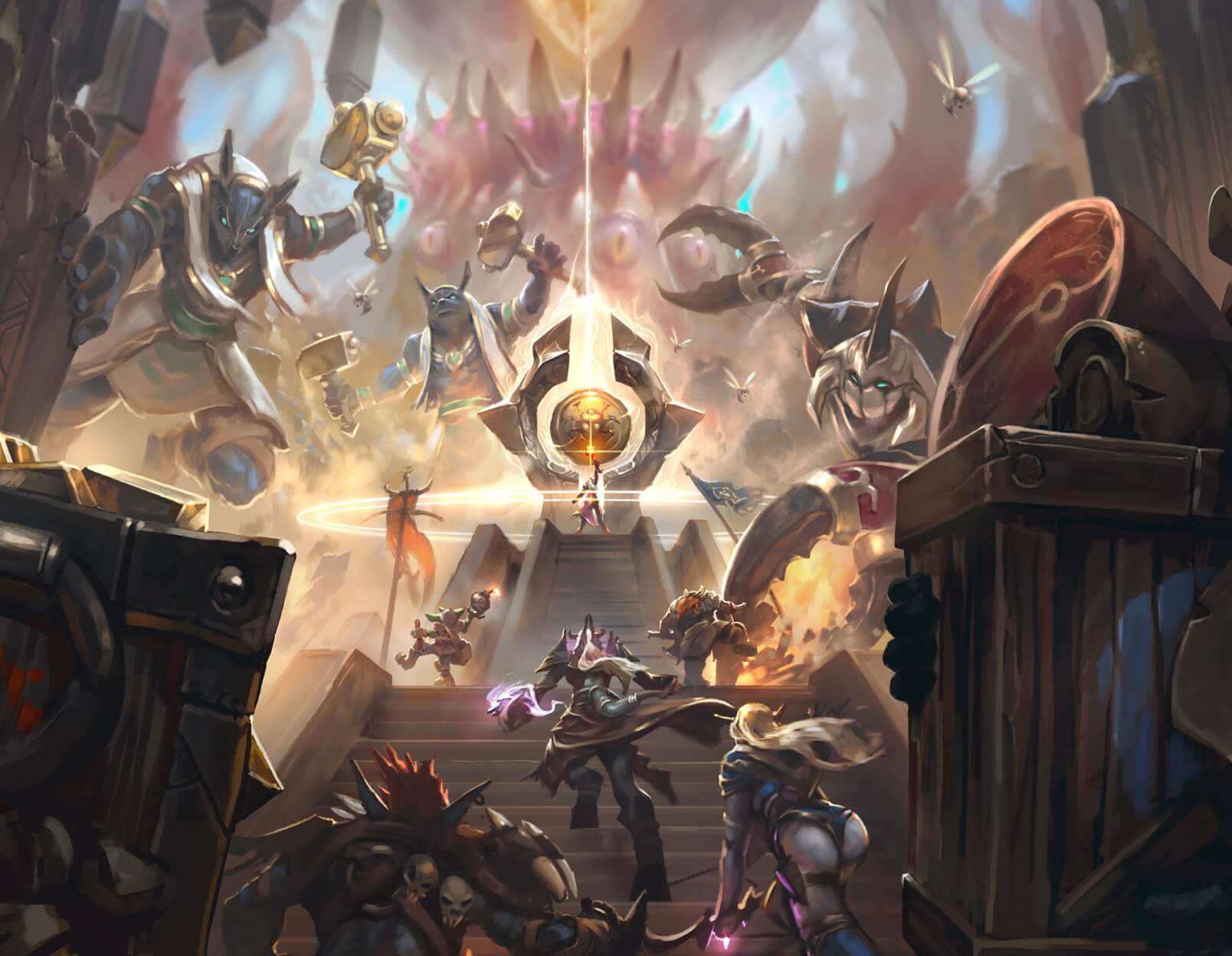 Core Principles
Why Choose Us?
We are constantly improving our services to deliver mind-blowing experiences to our customers for every order, every day
---
completed orders
and counting…
Rated 5 Stars
On REVIEWS.io
Check out our reviews on REVIEWS.io, an independent reviews platform. All reviews are genuine and published in real time.
Read customer reviews
We are online NOW and 24/7
We will contact you and start working on your order within 7 minutes
Only game experts on our team
Every manager, even the owner, has successfully personally completed over 300 orders
We only use safe and time-proven methods
P.S. We'd better miss a $10,000 sale, than risk your account