Universal Halls Boost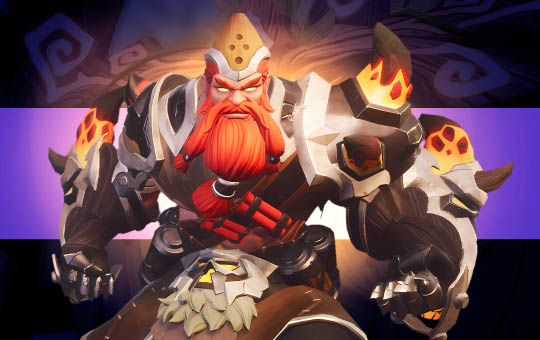 The Universal Hall boost offers players the opportunity to face various solo bosses and receive rewards based on the chosen difficulty. Mastering your character's control is crucial when dealing with this dungeon's mechanics. This is a scenario where considering the purchase of a Universal Hall boost is worth your while.
Our experts will effortlessly navigate through any level of Universal Hall, collecting the necessary gear for you. All that's left for you to do is select the desired affixes and the number of runs. Order a Universal Hall Boost and relax while we handle all the work.
Start time: flexible / Boost takes: flexible (depends on number, difficulty).
Universal Hall boosting rewards:
Fast Universal Hall run(s) on chosen difficulty.
A chance for Gem Packages.
A chance for Universal Hall Badges.
A chance for Silver Coins and Gold Coins.
All the Materials gathered within the service.
Before you buy Universal Hall carry, please take a quick look at the requirements for this service.
Requirements:
an active account in Tarisland.
Please note: if your character level or gear score isn't sufficient for completing this dungeon, feel free to reach out to us. We will find a character boost service for you and help gear up your character effectively.
Universal Hall Farm Run
Recognizing the importance of your time, we provide you with the opportunity to purchase a Universal Hall run, granting you additional time for other engagements. Our team will take care of all aspects, sparing you from the extensive hours spent on monotonous dungeon grinding, character development, or equipment acquisition. We are prepared to face any challenges on your behalf, and that's our dedication.
Universal Hall Difficulties
The Tarisland's Universal Hall is an exceptional system that exclusively allows individuals to conquer its challenges solo. Within the Universal Hall, there are various levels of difficulty to be encountered. Additionally, every difficulty is divided into 5-floor levels.
Here are the main Universal difficulty options you will come across:
the Shattered Hall demands a minimum Gear Score of 20 for optimal performance.
similarly, the Gloomy Hall requires a recommended Gear Score of 30,
while the Icy Hall necessitates a Gear Score of 40.
as the difficulty escalates, the Dreaded Hall mandates a Gear Score of 60,
and the highest level, the Distorted Hall, calls for a Gear Score of 80.
As you can see there are a lot of difficulties and options, but no worries we at Boosthive got you covered. Purchase Universal Halls service now and rid yourself of hours of grinding similar activities.
How Universal Hall Boost Works?
Ordering a Universal Hall run is simple and won't take much of your time. Here are the steps you can expect:
Choose the difficulty level for the Universal Hall run.
Determine how many floors we should complete the activity on.
Complete the purchase and provide your contact details.
We'll get in touch with you within 4-7 minutes.
We'll schedule the start time for your boost and complete the required number of Universal Hall runs.
Upon completing your order, we'll notify you in a personal message. You can then relish the fantastic loot and experience points.
We provide our services with the utmost care for our customers, and we assure you that we don't use cheats, bots, or exploits for our services. You can trust in the security of your account.
Please contact us via Discord or website chat if you have any further questions or want to enhance your order. Our team of experts is available 24/7 to assist you with any issues. Don't wait; order your Universal Hall run now!