Tarisland Reputation Boost
Reputation boosting in Tarisland lets you quickly gain favor with various factions, saving you the time and effort of grinding it out on your own. Reputation is crucial in Tarisland because it unlocks top-tier crafting recipes, flight access in different locations, and even rare mounts. Don't miss the chance to order Tarisland rep boosting right now and get ahead of other players.
Considering the wide range of activities available to players at the Tarisland release, it's essential to get Tarisland reputation farming in advance. Reputation is one of the most effective ways to excel in the game without relying solely on raids and dungeons. We offer reputation boosting in Tarisland because we believe our customers truly deserve to be the best.
Why is Reputation boosting so popular?
Whether you're a hardcore MMORPG player or just starting out, you probably understand that reputation is a key element in games for earning the best rewards. Tarisland is no exception.
Grinding your reputation in Tarisland takes an incredible amount of time, time that you could spend on more exciting in-game activities. In Tarisland, reputation is divided into four stages, each specific to a location. So, reaching the Exalted level with the best rewards can be an overwhelming task if you're not sure what's required.
That's where we come in. Our team of MMORPG gaming experts in Tarisland is here to level up your reputation effortlessly. Just buy reputation in Tarisland, and we'll handle the task quickly, leaving you to enjoy all those valuable rewards the game offers for reaching Exalted status.
Tarisland Reputation Levels and Rewards
In many ways, leveling reputation in Tarisland is quite similar to what you've seen in other, older MMORPGs. There are various factions, several reputation levels, and rewards you'll earn for each level on your way to Exalted. Achieving Exalted reputation is the ultimate goal for every player in Tarisland. The reward for reaching this level includes faster flying speed in the area and a unique mount.
For your convenience, we've organized all the known factions and their rewards in a handy table. Here they are:
Ancash Canyon
Ancash Canyon is the first questing area in Tarisland, beckoning adventurers into its vast expanse. Hidden within the dense forests are concealed caves. Traverse through the thick woods and behold the extensive meadows, swift rivers, and majestic mountains.
Level of Reputation

Reward

Friendly

Rhino

Trusted

A valuable Rep. reward

Allied

Unlock Flying
111GS Recipe

Exalted

+1000 flight speed
Wildflame Rhino
SilverLit
The enchantment of SilverLit is beyond words: this airborne realm is renowned for its magnificent architecture and diverse culture. Its radiance shines throughout the world, as the name suggests.
Level of Reputation

Reward

Friendly

Unicorn

Trusted

A valuable Rep. reward

Allied

Unlock Flying;
111GS Recipe

Exalted

+1000 flight speed;
Holy Unicorn.
Misty Forest
The honorable elves, blessed by the hand of Destiny flourished within the enigmatic mist-laden woods. Then came the day when the heavens unleashed a fiery downpour, and the connection with divine purpose was severed. It appeared as though the god of Destiny had forsaken those who were once its devoted followers.
Level of Reputation

Reward

Friendly

Leopard

Trusted

A valuable Rep. reward

Allied

Unlock Flying;
111GS Recipe

Exalted

+1000 flight speed;
Nightblade Leopard.
As you can see, Tarisland reputation leveling promises a multitude of rewards, so it's essential to max out your reputation in each location.
How to Gain Tarisland Reputation
For the convenience of raising your reputation in Tarisland, developers have provided multiple ways. For instance, you can earn reputation points by collecting items related to professions. Once a day, you can turn in 5 items through a special interface window, gaining you 500 reputation with a specific faction.
During your adventures, you'll come across Prestige Scrolls, each granting you 1400 reputation. The neat part is you can turn in these scrolls an unlimited number of times as long as you have them in your possession.
Special items tied to particular reputations are also available to players. Handing in these items will earn you 100 reputation points each.
Of course, reputation from side quests hasn't disappeared either. Completing them is a great way to not only level up your character but also improve your relationship with the faction.
Lastly, the game offers special rewards for exploring locations. Keep an eye on your progress on the map in the upper left corner of the screen. By fully exploring a location, you'll not only boost your reputation with a faction but also earn a special title.
Naturally, we understand the time it takes to complete all these activities. That's why we recommend you don't worry about the time spent grinding your reputation. Instead, buy reputation boosting in Tarisland from us.
Our experts will effortlessly handle the task for you. They do not use bots, cheats, or exploits for boosting, ensuring the safety of your account above all. We are available 24/7, so if you have any questions, please feel free to contact us via the website chat or on Discord.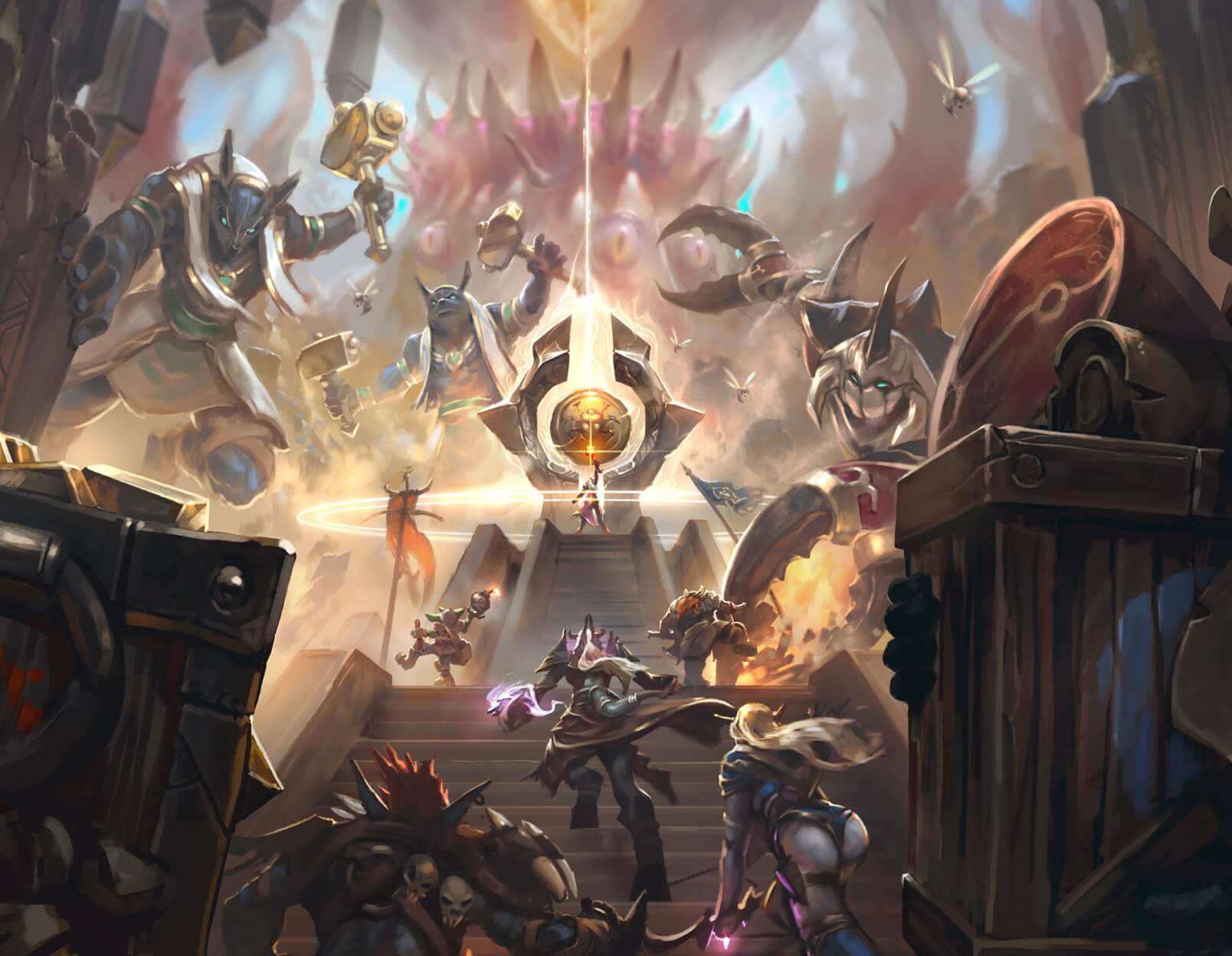 Core Principles
Why Choose Us?
We are constantly improving our services to deliver mind-blowing experiences to our customers for every order, every day
---
completed orders
and counting…
Rated 5 Stars
On REVIEWS.io
Check out our reviews on REVIEWS.io, an independent reviews platform. All reviews are genuine and published in real time.
Read customer reviews
We are online NOW and 24/7
We will contact you and start working on your order within 7 minutes
Only game experts on our team
Every manager, even the owner, has successfully personally completed over 300 orders
We only use safe and time-proven methods
P.S. We'd better miss a $10,000 sale, than risk your account