Tarisland PvP
For MMORPG enthusiasts seeking to elevate their Tarisland PvP gaming experience, our PvP boosting services are the answer. Countless incredible rewards await you, and we're here to facilitate your journey. Our Tarisland PvP carry service is designed to enhance every facet of this game mode.
Many gamers perceive high-end PvP rewards as unattainable and often abandon the pursuit. In most cases, they're not far from the truth. Achieving certain objectives in this mode can demand an immense amount of skill and time. However, it's as simple as a few clicks away. Opt for a Tarisland PvP boost and leave the grind behind as our professional teams stand ready to assist you!
Why is Tarisland PvP boosting so popular?
PvP, a timeless game mode in MMORPG's serves as the battlegrounds where opposing players showcase their dominance, unleash their true potential, and reap high-end rewards, including coveted weapons and robust gear.
Yet, PvP is a demanding endeavor, one that requires an abundance of trial and error to begin mastering various formats. Each PvP activity within Tarisland demands distinct strategies, precision, teamwork, and your class-specific expertise. Enhancing these skills entails a significant investment of time and effort. Fortunately, there's a shortcut – Tarisland PvP Carries services!
Seasoned PvP experts, prevalent in many MMORPGs and particularly in Tarisland, stand ready to assist you in achieving your PvP aspirations. They can guide you, align with your gaming style, assess your strengths and weaknesses, and elevate your PvP prowess. This is why Tarisland PvP boosting enjoys such popularity, as it's a path to honing your gaming abilities. Learn from the pros, acquire their secrets, and immediately see the results of your efforts.
Tarisland PvP Modes and Locations
The essence of Tarisland PvP revolves around land control and objective control. However, what PvP modes does Tarisland offer, granting your champion incredible rewards?
Here are the two available PvP locations so far:
Sinister Orefield;
Peak Gulf.
Let's delve into the first map, Sinister Orefield. In this territory, players on offense aim to escort their Bomb Truck to the designated endpoint, while the defending team's goal is to halt and obliterate the Bomb Truck before it reaches its destination. The game spans 10 minutes, consisting of two 5-minute rounds, which may conclude earlier based on the teams' efficiency in fulfilling their primary objectives.
Teams earn points depending on their objective-securing performance, and these points, along with the Bomb Truck's progression, match and round durations, are displayed on the right side of the screen. A round concludes either when a team successfully secures their objective or when the 5-minute mark is reached. The team with the highest point total at the match's conclusion emerges victorious. This information is integral to this Tarisland PVP Guide.
Moving on to the second map, Peak Gulf! In this battlefield, players compete to gain control of three resource points: the Ruins of Devotion, the Ruins of Courage, and the Ruins of Wisdom. Additionally, a fourth strategic point, the Soul Tower, located at the map's center, periodically becomes available. The match's duration is set at 10 minutes and is not divided into rounds as observed in Sinister Orefield.
Capturing each strategic point yields resources for the controlling team, while denying these points to the opposing team hampers their resource accumulation. The capture status of each point, along with each team's resource points and the remaining time, is displayed on the right side of the screen.
Tarisland PvP Boost: Self play or Piloted?
You can decide to go for the all-in option, which involves minimal effort and allows you to achieve your desired results without much engagement. On the other hand, if you're someone who enjoys a more challenging experience, where you can actively improve your skills and earn your well-deserved rewards, then the hands-on approach is for you. Let's break down the advantages of each type of Tarisland PvP boost to help you pick the one that suits your gaming style.
Here are the advantages of two approaches:
| | |
| --- | --- |
| Play on your own | Piloted mode |
| Gain knowledge from seasoned PvP experts | Ideal for those with limited gaming hours |
| Absorb and implement their tactics | Achieve speedy and effortless results |
| Acquire valuable PvP skills | Attain rewards hassle-free |
| Triumph over fellow players | Perfect for visual style enthusiasts |
| Experience immense enjoyment! | Suited for casual PvP players |
No matter which player category you belong to, the Tarisland PvP services are highly effective for all of them.
Tarisland PvP FAQ
Is It Safe to Order Tarisland PvP Boosting From You?
Absolutely! Our Tarisland PvP boosters are MMORPG gaming experts, proficiently executing their tasks. At Boosthive, we advocate fair play, hence we never employ cheats, bots, or glitches. You can rest assured that we prioritize the security of your account above all else.
Which Classes Are the Best in Tarisland PvP?
The Warrior and Paladin classes have proven themselves to be highly effective in the PvP aspect of the game. They possess the mobility and resilience required to confront adversaries and achieve objectives on the battlefield effectively.
What Do I Get From Tarisland PvP?
In Tarisland, players will earn Glory Points and Silver Coins for their participation in PvP. Overall, you can enhance your character's combat abilities by acquiring rewards with the accumulated currency in major cities.
Is PvP Important in Tarisland?
Similar to World of Warcraft, it largely depends on your personal interests. Despite being advertised as PvE-oriented with numerous dungeons and raids for players to conquer, to the delight of PvP enthusiasts, the game features various modes that allow you to further explore your character's potential.
How Hard is it to Be Good at PvP in Tarisland?
It depends on the time a player is willing to invest. In general, there are no intricate mechanics to grasp on the path to PvP excellence, but a fundamental understanding of your class, good gear, and teamwork skills may require a significant amount of time for mastery and progression.
No matter what PvP goals you pursue, we're always here to assist you. Whether you want to gain experience for independent PvP participation or simply collect the best rewards, just buy Tarisland PvP service and reach out to us, and we'll fulfill any of your requests.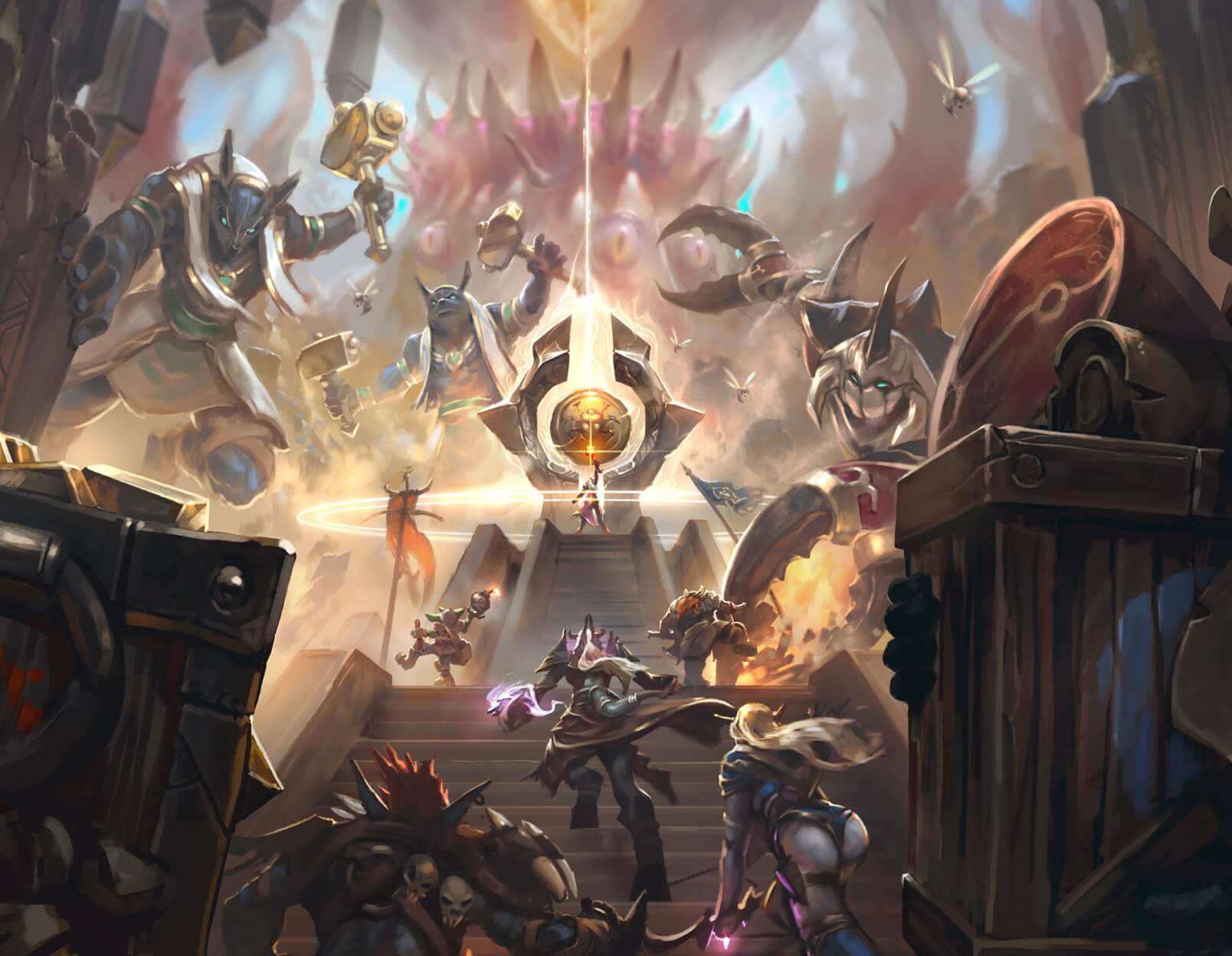 Core Principles
Why Choose Us?
We are constantly improving our services to deliver mind-blowing experiences to our customers for every order, every day
---
completed orders
and counting…
Rated 5 Stars
On REVIEWS.io
Check out our reviews on REVIEWS.io, an independent reviews platform. All reviews are genuine and published in real time.
Read customer reviews
We are online NOW and 24/7
We will contact you and start working on your order within 7 minutes
Only game experts on our team
Every manager, even the owner, has successfully personally completed over 300 orders
We only use safe and time-proven methods
P.S. We'd better miss a $10,000 sale, than risk your account