Reins of the Twilight Drake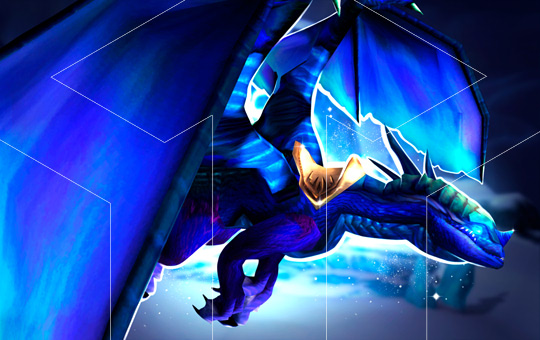 Reins of the Twilight Drake is an epic mount that is awarded to players who defeated Sartharion in a 25-man version of Obsidian Sanctum while keeping all of the drakes in the main fight. This mount requires an even bigger amount of teamwork than its 10-man counterpart. Reaching this level of teamplay is incredibly difficult in pug groups. Buying Twilight Drake mount will free you of all of this stress.
Even if you took down Sartharion with all of the drakes, it still drops only one mount. It means that you will have to compete with all of the raid members for it. It is just a 4% chance of getting it. It is not ideal, but do not worry, as we have a solution to this problem. With our Twilight Drake mount for sale you can safely secure this mount for yourself easily, and without any competition or stress from raiding.
WotLK Twilight Drake mount boosting rewards:
Epic Reins of Twilight Drake mount.
Fast Sartharion kill with 3 drakes (25-player mode).
Achievement The Twilight Zone (25 player).
Achievement Twilight Duo (25 player).
Achievement Besting the Black Dragonflight (25 player).
Boost takes: 2-3 weeks.
You can buy Reins of the Twilight Drake mount on most Classic WotLK servers. Please contact our customer support before making a purchase to check the availability of this service on your realm, as well as the schedule for the start. Our customer support can be reached via online chat, Discord, or Skype.
The start time for the Sarth 25 mount is dependent on your server. Before buying Twilight Drake please make sure to check out the minimal requirements for this service.
Requirements:
WotLK Classic account;
level 80;
this service is piloted only.
How to get Reins of the Twilight Drake?
Reins of the Twilight Drake is one of the hardest raid-related mounts to obtain in Classic Wrath of the Lich King. All three drakes have to be kept alive for the main battle with Sartharion in the 25-man Obsidian Sanctum raid. The mount drops with a 100% chance after meeting these requirements, however, there is only one mount per kill. This means that competition is going to be high.
With all this in mind, one might wonder how to get this mount quickly, efficiently, and without any stress. Buying Reins of the Twilight Drake mount farming services will not only save your time on raiding 25-man Obsidian Sanctum with all drakes but also eliminate any competition ensuring that the mount will be yours. We offer Sarth 25 mount for sale to save you from many tedious hours of grinding.
In case you have any questions, or just want to add something extra to the Twilight Drake mount farming service, we are always happy to help! Our customer support team is available 24/7, meaning that you can get assistance at any time, even if it's the middle of the night. You can contact us via Skype, Discord, or online chat.