Obsidian Sanctum Loot Run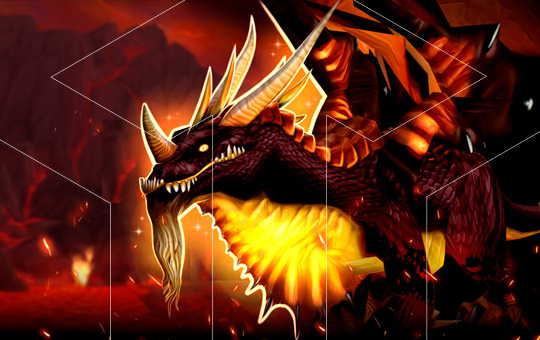 The Obsidian Sanctum boost will help you to rush through this secret chamber of Aspects with ease and comfort. It is available in both 10- and 25-man modes, and can be found in Dragonblight. With our fast and convenient services, you can get great gear, as well as two great mounts as an additional option during the purchase.
Players who don't have the time or ability to do Obsidian Sanctum runs weekly will miss out on gear, weapons, and other great loot from this raid. We offer you to buy Obsidian Sanctum carry from top raiders to deal with Sartharion easily and without stress.
Obsidian Sanctum loot runs are available in phase 1 of Classic Wrath. We offer Sarth raid boosts on many US & EU realms. Make sure to check out the schedule for the service on your server via online chat, Discord, or Skype.
WotLK Sarth raid carry rewards:
Sartharion kill in the Obsidian Sanctum on chosen mode.
At least 1 item guaranteed from the run.
Achievements depending on the chosen mode:
Some Emblems of Triumph.
Additional option (Sarth+3):
Chance to get a T7 Gloves token.
Boost takes: 1-7 days.
There are no attunements or special quests required to enter this raid. However, before buying OS raid boost please make sure to read the basic requirements for this service.
Loot guarantee - pick this option to receive at least 1 item appropriate for your specialization.
Black/Twilight Drake mount - receive prestigious mount for defeating Sarth in 10 or 25 modes..
Requirements:
WotLK Classic account;
level 80;
fresh raid cooldown for chosen mode (10 or 25);
WotLK Obsidian Sanctum Boosting Service FAQ
OS raid loot run is very easy to get. Here is a short step-by-step recap of what you need to do to ensure the most comfortable boosting experience.
Contact our managers in online-chat, Skype, Discord with your server & faction.
Our team will check the schedule for the Sarth kill on your server.
Finalize the payment at the checkout.
We will pass the information to our raiding teams.
They will clear Obsidian Sanctum at the appointed time.
Login back and enjoy your rewards.
Quick note: Keep in mind that it is possible to get both 10- and 25-man Sarth boost in one week since they do not share lockouts with each other, which is very convenient.
Obsidian Sanctum Bosses and Loot Drops
OS raid has one major and three minor drake bosses. By taking these drakes alive into the main Sartharion fight players can get additional loot of higher quality. The quality of the added items increases with the number of drakes brought in. With all 3 drakes brought into the fight, the boss is guaranteed to drop a mount.
Most of the loot ranges from ilvl of 213 to 226 depending on the chosen mode. Players also have a chance to get T7 glove tokens for their class.
Obsidian Sanctum raid can prove quite difficult for many players, especially at the start of the expansion. Many undergeared and inexperienced groups who have never faced Sartharion before will try to clear this raid. Many raids will disband before getting to the loot in the end.
Our OS raid carry is designed to mitigate this problem. Enjoy a professional Sarth raid boost from experienced raiders. You can think of it as GDKP, but without competition and spending large amounts of gold on outbidding other players.
In case you have any questions about buying Obsidian Sanctum run, please contact us via the online chat, Discord, or Skype. Our customer support team is available 24/7 and is always ready to help. They can also help with adding additional requests to your order.