Tarisland Level (XP) Boost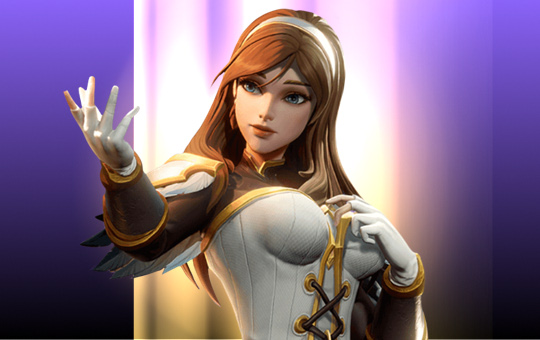 Estimated time for boost
: 
13 hours
Estimated time for boost
: 
13 hours
Tarisland level boost is a service that will help you reach any character level in this MMORPG in the shortest amount of time. Leveling in Tarisland can be daunting, especially for newer players who are used to the extremely fast leveling process of modern games. If you want to jump straight into the endgame, then our Tarisland XP boost is the way to go!
Reach level 40 and enjoy various endgame activities without having to go through dozens of hours of leveling. If you have multiple characters or simply value your time, then simply buy Tarisland levels here at Boosthive and let professional players reach the level cap for you.
Start time: 15 minutes | Boost takes: 10 days.
Tarisland level boosting includes:
Your desired Tarisland level.
Manual service completion.
Available on EU & US servers.
All the loot and currency dropped during the boost.
Additional options:
Steam — we also will provide a link to a live stream of your Tarisland leveling boost.
Update gear — we will leave items with better stats that we loot during the service equipped and get rid of all rubbish gear.
There are no specific requirements for this service. Our Tarisland lvl boosts are available on all regions and platforms.
Fastest Ways to Boost Level in Tarisland
Your main source of XP in Tarisland would be the completion of the main quest, as well as side quests. Various side activities can also offer huge amounts of experience. Those activities include:
clearing dungeons;
killing mobs;
completing daily quests;
capturing strongholds;
participating in various events.
However, even with this variety of activities on display, it can still be rather tedious to level in this MMO, especially if you have multiple characters. The fastest way to increase your level would be to simply buy Tarisland XP boosting here at Boosthive.
How it Works
You might be wondering how the process of boosting levels in Tarisland works. Here we have prepared a detailed guide that describes the entire process in detail to make your boosting experience smoother and quicker than ever before.
Decide on your desired Tarisland level.
Proceed to the checkout page.
Complete the payment and provide your contact information.
We will contact you within 3 to 7 minutes to confirm all the necessary details.
Our professional players will log into your account and boost your Tarisland level by using the fastest routes.
Enjoy the endgame!
As you can see the entire process is quick and will take you only a couple of minutes. If you have any questions regarding Tarisland EXP boosts, feel free to reach out to us directly. You can do so via Discord or live chat here on the website. Our customer support consists of real people and is available 24/7. Make your Tarisland journey more fun with Boosthive today!