Ghosts of the Deep Master Completion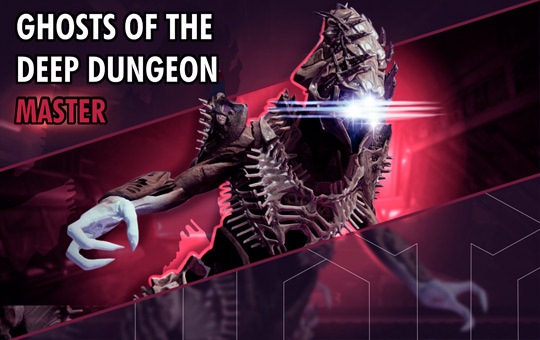 For Guardians who would like to challenge themselves a little more, there is a Master Level difficulty in the Ghosts of the Deep dungeon that brings some special powerful Artifice armor rewards.
Our Ghosts of the Deep Master mode boosting service will rush your character through the most challenging dungeon content of D2 and allow you to get the Sovereign Triumph which enhances the GotD exotic drop chance. Master Ghosts of the Deep will be available on Friday 26, 2023.
Boost takes: 3 hours.
Ghosts of the Deep Master difficulty carry includes:
Master Ghosts of the Deep dungeon completion.
A big chance of getting 1-3 artifice armor drops.
Recalcitrant Host Exotic Sparrow.
Chance to loot Ascendant Shards and Enhancement Prisms.
Ghosts of the Deep weapon drops.
A chance to get The Navigator Exotic.
Navigator Exotic drop chance increase.
Before purchasing, please check out our basic requirements for your order completion.
Requirements:
1820+ power level;
this boost is a recovery (piloted).
Ghosts of the Deep Master Mode Boosting
The Ghosts of the Deep Master difficulty like every Master mode in the game has a -20 power no matter how much power you actually have, therefore you can still get into this raid with our boosting team with the minimum light requirements. There are no restrictions or specific drops at any given week, therefore, you can purchase the Ghosts of the Deep Master boost at any given time and get everything the dungeon has to offer.
The best part of the GotD Master Mode boost is definitely the Artifice armor rewards providing you with an extra +3 to any stat without an energy cost. Therefore purchasing GotD boost will help you achieve those triple 100 stats to perfect your guardian.
Buy Master GoD in Season of the Deep
That's why we offer Master GotD for sale for all the players who get tired and want easy Artifice armor gain. Our professional guardian boosters know the best and most optimal sources and methods to complete your order fast and easily while you enjoy your free time.
In case you still have any questions before getting our D2 Master Ghosts carries service, you can always contact our managers via online chat, skype, or discord. We are online 24/7 and ready to help.