Le Monarque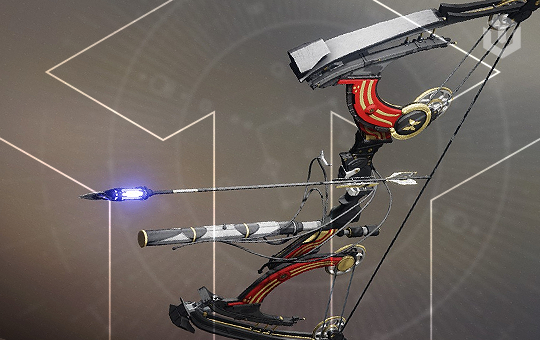 Le Monarque is an Exotic Bow that now can be purchased in the Monuments to Lost Light in the Tower. But in order to get it, players need to gather a solid amount of different currencies that might be hard to acquire. Our fast Le Monarque boost will help players to save their time and obtain this legacy exotic weapon in no time.
Le Monarque is an old Exotic that once dropped from a Forge after completing a lengthy questline. It has a unique effect that no other bow has. Le Monarque infects the target with poison - a periodical effect that damages the enemy for a long time. We offer to buy Le Monarque Exotic Bow and get it into your collection with no waiting time or boring currency grind.
D2 Le Monarque boosting includes:
Obtain Le Monarque Exotic Bow.
All necessary currencies farmed:
All other items that might drop during the boost.
Personal live stream (additional option).
Boost takes: 1-3 days.
Important: Exotic Cipher can be purchased from Xur vendor only, which appears from Friday to Tuesday. If the vendor is not here, our team will have to wait before continuing your D2 Le Monarque carry.
Before buying Le Monarque exotic, our team highly recommends reading all minimum requirements for this type of service.
Requirements:
1500+ power level (for Ascendant Shard farm);
Beyond Light DLC unlocked;
this service is piloted only.
How to Get Le Monarque in D2?
In order to get this Exotic Bow, players used to take part in an entertaining matchmade activity called Black Armory Forges. A lengthy Le Monarque quest opened one of those Forges and rewarded players with this unique Bow. After Beyond Light DLC the process of getting this weapon was changed and became more boring yet simple. Now players can purchase Le Monarque in Kiosk (Monuments to Lost Light) vault in the Tower. It is located on the far right side of the landing area.
However, before you can buy Le Monarque, you will need to gather some resources and currencies that drop from different activities. While Glimmer and Dusklight Shards are quite easy to farm, the other two - Exotic Cipher and Ascendant Shards only drop from PvP activities. Such battles are usually available for a limited amount of time during the week. This makes the process of obtaining Le Monarque very hard for new players.
There should be no stress, as our D2 team can help with any weapons in the game. After ordering Le Monarque boost from us, we will help gather enough currency to purchase it from the vault and add it into the weapon collection. The service is very simple and straightforward. In case you still have any questions about our services, we will be glad to help you in online chat, skype, or discord. Support managers are always online and ready to assist you in any possible way.
See also